Check out other The Escape Game locations:
Get up to 28% off on these The Escape Game Pennsylvania discount tickets! Lowest prices guaranteed only with FunEx! Tickets are sent immediately.
The Escape Game Pennsylvania tickets are currently unavailable. We apologize for the inconvenience.
No need to search up "Escape room near me" today! The Escape Game operates across more than 20 locations in the U.S.
America's best escape room is now on FunEx!
Experience the most premium escape rooms at The Escape Game! They feature escape rooms with amazing storylines, interactive and immersive environments, challenging puzzles and more!
Overview
Experience the most premium escape rooms at The Escape Game! They feature escape rooms with amazing storylines, interactive and immersive environments, challenging puzzles and more!
The Escape Game is a hassle-free experience! You'll get to choose an adventure from The Escape Game's wide array of themed scenarios. Their rooms have diverse stories and difficulties, so there's always a room for you. Once you're in the escape room, you'll be faced with a series of clever and challenging puzzles and the catch is you have to solve in under 60 minutes. Remember, collaboration and teamwork are an essential at The Escape Game.
Purchase The Escape Game discounted tickets here at FunEx.com!
What's New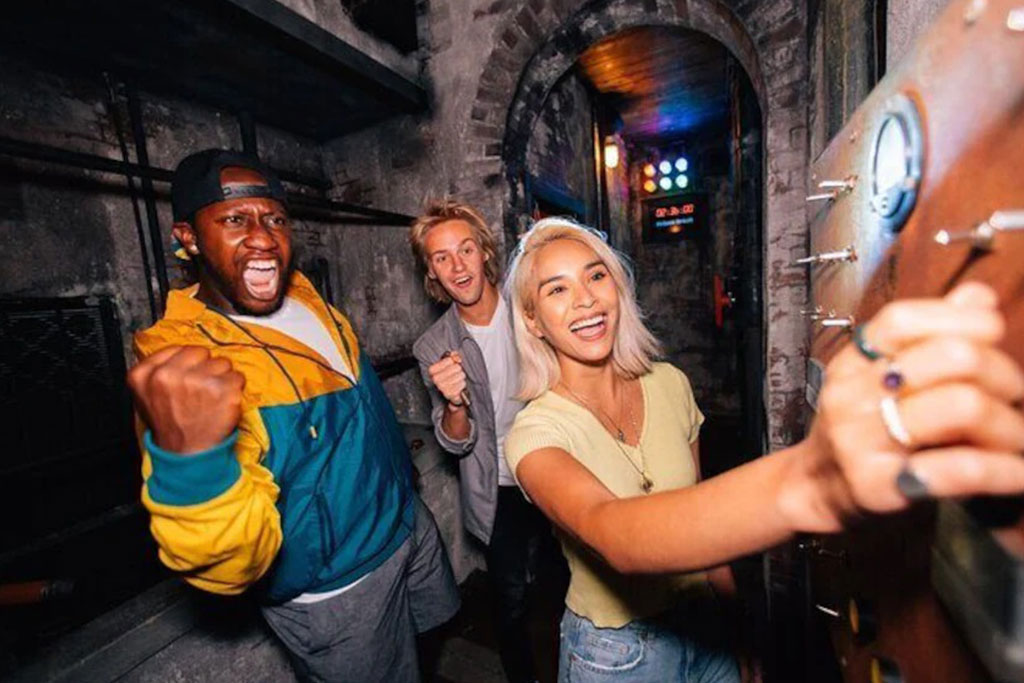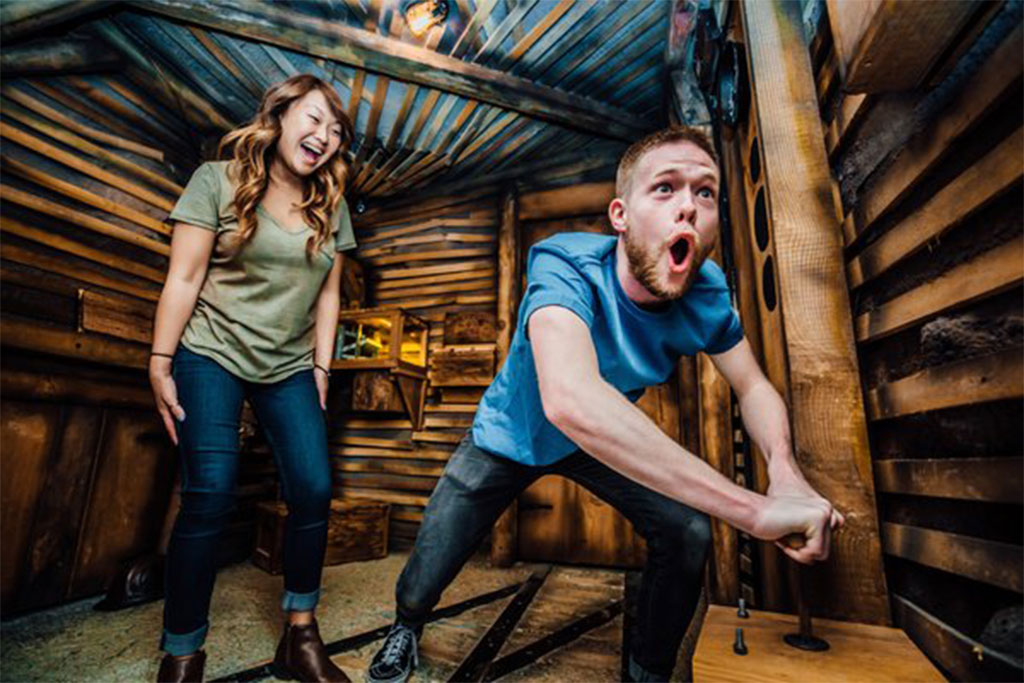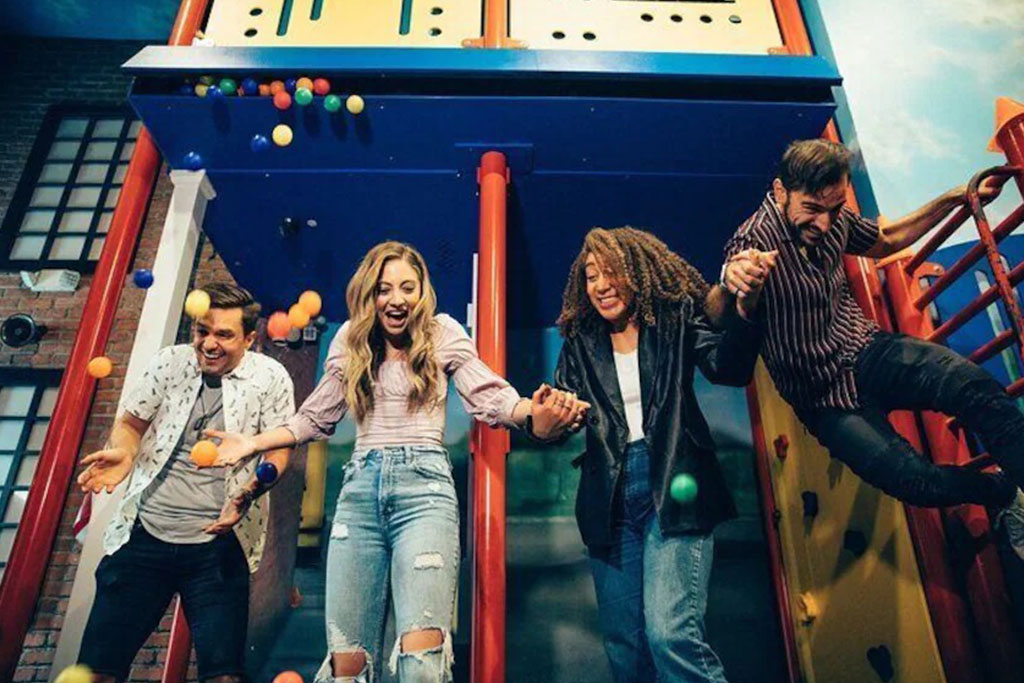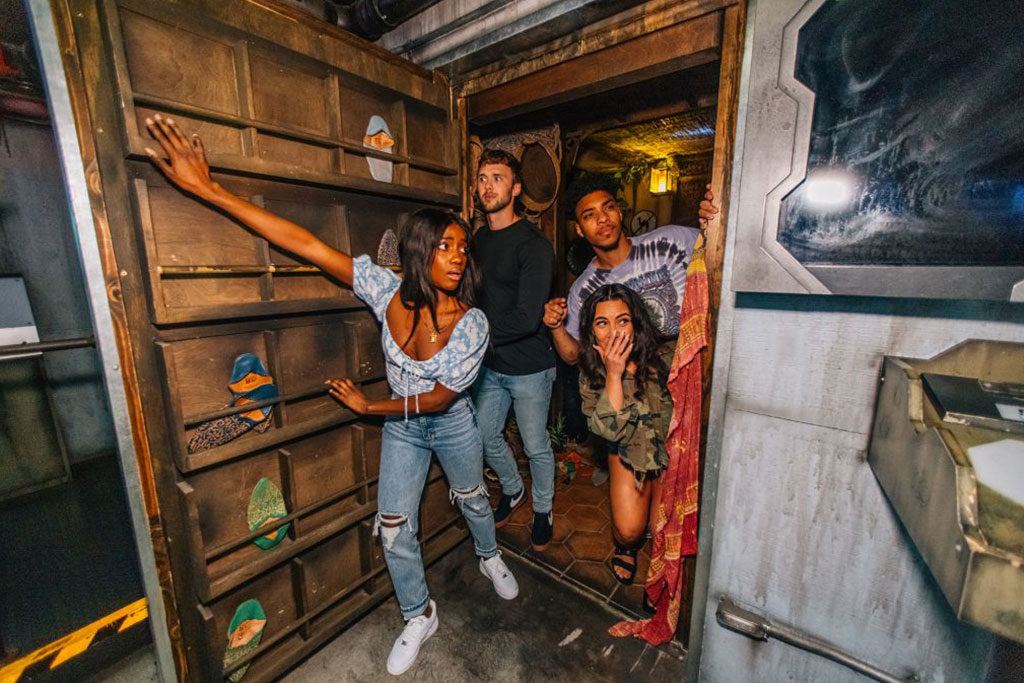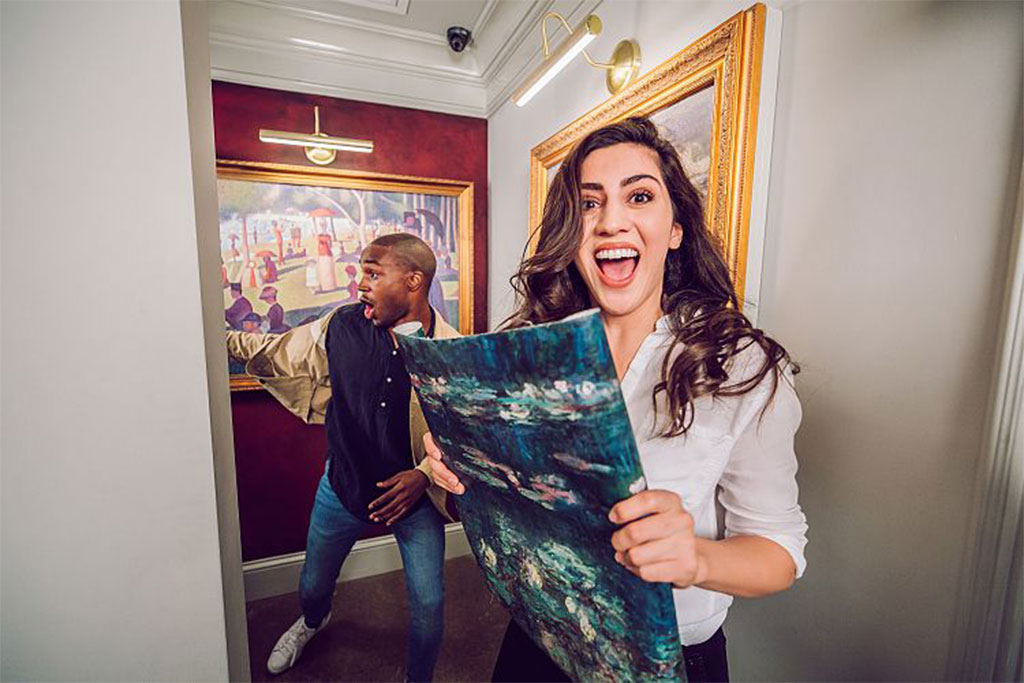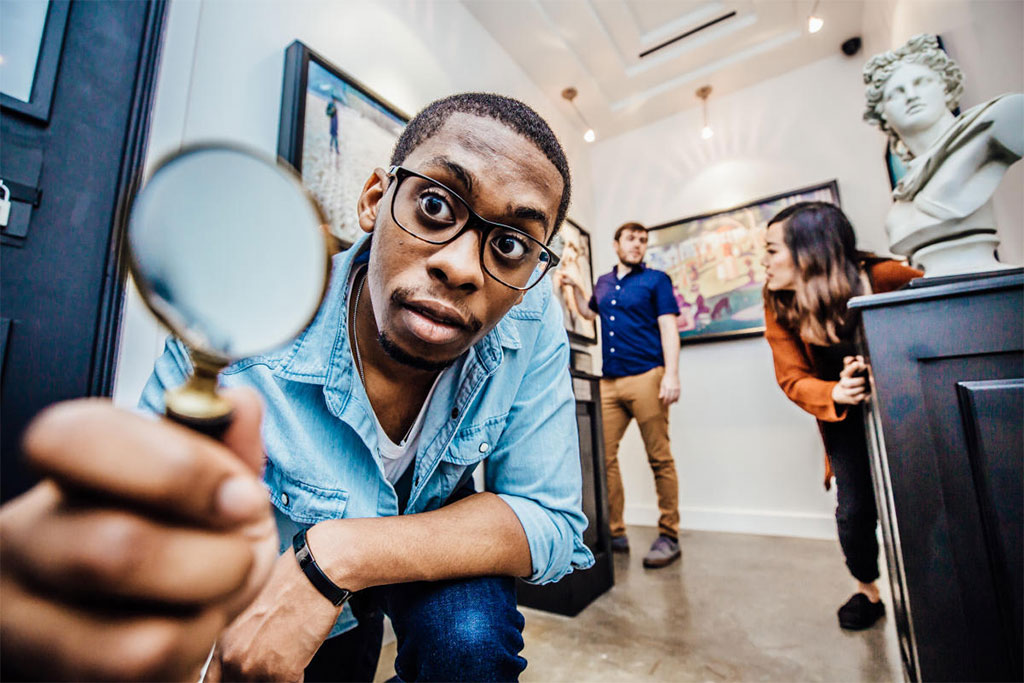 Why pick FunEx?

Our company guarantees to give you discounted tickets to your favorite attractions at the best price with The Escape Game being one of the hundreds of attractions that we offer at a discounted rate. For the past 30 years, we have offered the cheapest discount tickets and discount passes possible and great corporate benefits to thousands of companies. Buy your Escape Game tickets now to enjoy the biggest discounts in the industry!
Here's the perfect part: company sign up and individual registration are totally free with your Employee Access Code (EAC) or with your work email address. Yes, reading that again will not change the words. They are free! After registration, you can enjoy huge discounts on theme parks, water parks, museums, zoos, aquariums, and outdoor and indoor adventures all over the United States!
Need some clarification? Find the answers to your questions below or reach out to us through text/call at 949-367-1900 or help@funex.com.
Another benefit of purchasing with FunEx is that you do not need to print The Escape Game's escape room discount tickets. Consider your phone your new best friend because all you need to do is present your discounted tickets at the gates and, viola, in you go!
What to Expect
Is this your first escape room? No worries, here's what to expect on your first visit to The Escape Game.
At The Escape Game King of Prussia, you will be able to experience a 60-minute, real-life adventure game. Make sure to bring your friends and your A game!
Select A Theme

Choose the themed escape room from The Escape Game's diverse choices that cater to everyone from the adrenaline loving to those just looking for a fun group activity. These exciting rooms can transport you everywhere! From an expedition to mars to a preschool classroom and even to a high security prison, you'll always have a fun time at The Escape Game King of Prussia.

Meet your Game Guide

At The Escape Game King of Prussia, Game Guides will take you to your themed room, explain the rules and answer any curiosities you have before you begin your mission.

Watch A Mission Video

Before going on your mission, you'll need all the backstory and details! This video is your all you need guide to your 60-minute adventure.

Escape the Room!

Once your adventure starts, you have to solve challenging puzzles and put together clues so that you and your group can crack the case and escape!

Get A Clue

Got stuck? That's okay! The Game Guides are here to help you out. You can ask them for clues to help you progress through the game. They are there to make sure you have an enjoyable and safe time at The Escape Game.
The Escape Game in King of Prussia
The Escape Game is in a location near you! Make sure to buy your The Escape Game discounted tickets from FunEx for a lower price! See below for the King of Prussia locations:
The Escape Game in King of Prussia
King of Prussia
Gold Rush
Up to 8 Players | One Hour | 7/10 Difficulty
Welcome to the Gold mines in Northern California! The most captivated of them all was Clyde Hamilton, a gold prospector who was also a greedy gambler. When he loses too many bets with the wrong crowd, he goes missing. You and your group are tasked to find where the prospector hid his treasure before the mob does.
Rugrats: Search for The Losted Toys
Up to 12 Players | One Hour | 6/10 Difficulty
This one brings back the kid in you! Be transported to the world of Rugrats where Angelica has hidden all of the babies' toys and mistakenly misplace her beloved Cynthia doll too! Your goal is to track down the gang's most favoritest toys and save playtime. You have 60 minutes before Grandpa Lou wakes up and catches you outside the playpen. Hurry, you don't want to be toyless forever!
Prison Break
Up to 8 Players | One Hour | 9/10 Difficulty
In this daring escape, you time travel back to the year 1955. You are in a high security prison, with a lifetime sentence because you were accused of a wrongfully committed crime. Your prison cell is now your new home. Rumors are that it previously belonged to an inmate who disappeared without a trace. Another rumor is that he was murdered by the infamously cruel warden. Escape before you suffer the same fate!
Heist
Up to 8 Players | One Hour | 8/10 Difficulty
The Heist takes you into a prestigious art museum where a masterpiece was recently stolen. Your mission to successfully recover the stolen art. You pursue a hunch that it is hidden within the office of the museum's egotistical curator, Vincent Hahn. In this daring mission, you have 60 minutes to recover the painting and escape unseen!
Frequently Asked Questions about The Escape Game in King of Prussia :
Are reservations required?

Yes, reservations are required prior to visiting The Escape Game. Advanced purchases of your escape room tickets are also highly recommended. For a discount price on The Escape Game discounted tickets, buy from FunEx.com today!

How soon do I receive my discount tickets?

Instantly! Right after your purchase, your receipt and escape room discount tickets to The Escape Game will be sent to the email address you had provided.

Do I need to print my discount tickets?

No, you do not need to print your escape room discount tickets to The Escape Game. You can show them on your mobile phone for easy entry.

Is there free parking?

There is parking available found in the garages nearby.

Is there a dress code?

There is none, but it is recommended to wear something that will give no trouble with moving around the escape rooms.

Are the escape games scary?

The escape room games at The Escape Game are totally safe – most are thrill-inducing and suspenseful, but none of them are scary oc r horror-themed.

Will I really be locked inside the room?

While the door is locked, you may request to leave the escape room anytime. There is a green "Exit" button that you could press to step out of the escape room.

Are outside food and beverages allowed inside?

Outside food and beverages are not allowed inside The Escape Game's escape rooms. Alcohol is also strictly prohibited on their premises.

How much is the admission for children?

Children aged four and under are free of charge at The Escape Game. Please call TEG after making your reservation so they may add their spot to your reservation.

Is there an age limit?

The Escape Game does recommend their games for ages 13 and up. They allow younger players, but some of the game content may be too difficult for them. A paying adult, 18 or older, must participate with anyone that is 14 and under. Also, any participants under the age of 18 will need an adult to sign their waiver.

How early should I arrive for my game?

Please arrive at The Escape Game 15 minutes before your game time and be sure to sign your waivers digitally prior to your arrival. Their lobbies have been arranged to allow for social distancing between teams before your adventure.

Will I be playing with other participants ?

By default, The Escape Game offers shared experiences. This means multiple groups can book into the same adventure. If no other group has reserved your adventure, you will be offered the option to block out the remaining spots at a 50% discount.

If you decide to bring more players than you purchased tickets for, just pay the remaining 50% upon arrival!

What is The Escape Game's sanitation process?

The Escape Game is cleaning and disinfecting high touch surfaces daily in their games and their lobby.
The Escape Game Pennsylvania Tickets