Get up to 12% off on your Bay Area Discovery Museum discount tickets through FunEx! Lowest price guaranteed.

Overview on Bay Area Discovery Museum
This 7.5-acre museum in California houses activities and countless opportunities for your children to explore and learn life skills that include problem-solving and thinking without taking away all the fun and excitement! Come to visit the Bay Area Discovery Museum today with your discount tickets!
Bay Area Discovery Museum discount tickets from FunEx
Lowest Prices Guaranteed!
FunEx is an authorized seller of Bay Area Discovery Museum discount tickets. We are the largest seller of discount tickets in the country, and we couldn't have thrived for over 30 years if we weren't highly trusted by our customers. We would love for you to come join our family and enjoy the best price for these tickets as well as other attractions nationwide!
Hassle-Free Transaction, Skip The Line
Another benefit of purchasing with FunEx is that you do not need to print your discount tickets. Consider your phone your new best friend because all you need to do is present your discounted tickets at the gates and, voila, in you go!
We are Rated A+ by the Better Business Bureau!
Your purchases of discount Bay Area Discovery Museum discount tickets are backed by our A+ rating by Better Business Bureau!
Need some clarification? Find the answers to your questions by reaching out to us through:
Text/Call at 949-367-1900 from 7:00 AM to 10:00 PM daily or Email help@funex.com
Exhibits at the Bay Area Discovery Museum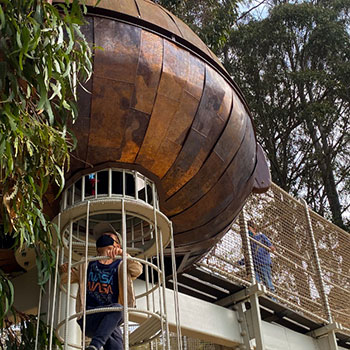 Gumnut Grove
These unique play structures, which are modeled after gumnuts, the seed pods of a Eucalyptus tree, will ignite your child's imagination and provide chances for adventurous play and age-appropriate risk taking. This area was created just for our visitors aged 5 to 10.

Tot Spot
Crawling, toddling, feeling, and hopping their way through Bay and Forest themed landscapes made specifically for them, infants and toddlers develop their imaginations and fulfill their curiosity.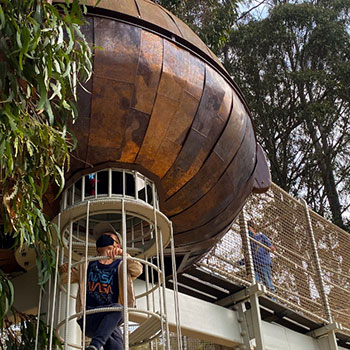 Lookout Cove
Lookout Cove, a 2.5-acre outdoor exhibit highlighting natural elements and iconic Bay Area sites, is open to kids of all ages to play and explore!
Dance Studio
Move and groove to the sound of music from all over the world!
Get your kids to experience dancing to their hearts' content!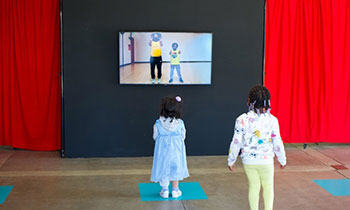 Bay Area Discovery Museum Discount Tickets
Babies General Admission

(ages 6-11 months)

Regular price $15.00

Discounted Price $13.95

Senior General Admission

(ages 65+)

Regular price $16.00

Discounted Price $13.95

Child General Admission

(ages 1-17)

Regular price $18.00

Discounted Price $15.95

Adult Admission

(ages 18+)

Regular price $18.00

Discounted Price $15.95