Buy One World Observatory discount tickets through FunEx today starting at $xx vs $xx the gate price. Enjoy savings of up to xx$. Lowest price guaranteed!
Overview
Unlock swift access to the peak of the Western Hemisphere's highest skyscraper by skipping ticket queues with SkyPod. Zoom to the top in just 47 seconds and watch the mesmerizing transformation of New York City from the 1500s till today with SkyPod's immersive virtual time-lapse journey. Dive deep into the city's ever-evolving skyline, tracing history from your seat.
Feast your eyes on unparalleled vistas of Manhattan's skyline from the heart of Downtown's prime Observatory. Marvel at iconic landmarks such as the Statue of Liberty, Brooklyn Bridge, New York Harbor, and the 9/11 Memorial. This unique destination provides you with Incredible views of NYC's iconic sights and the serene waters. Capture memorable moments from an unparalleled perspective and get swept away by the city's unmatched beauty.
Connect with Skyline Concierges at City Pulse to unravel the enchanting stories of New York and find yourself amid the city's rich tales. Dive into the heartbeat of NYC with the dynamic Sky Portal, offering a live view of the buzzing streets below. Feel the city's energy at the See Forever Theater and top off your experience with delicious dining options at the cozy café, bar, or an elegant restaurant. Buy your One World Observatory tickets now and marvel your way through the Observatory!
The LOWEST-PRICED One World Observatory Discount Tickets
Lowest Prices Guaranteed!
FunEx is an authorized seller of One World Observatory discount tickets. We are one of the country's largest sellers of discounted deals, and we couldn't have thrived for over 30 years if our customers didn't highly trust us. We would love you to join our family and enjoy the best price of One World Observatory tickets and other attractions nationwide!
Hassle-Free Transaction, Skip the Line!
Another benefit of purchasing from FunEx is that you do not need to print your One World Observatory discount tickets. Consider your phone your new best friend because all you need to do is present your One World Observatory tickets at the gates, and in you go!
We Are Rated A+ by Better Business Bureau!
Your purchases of One World Observatory discount tickets are backed by our A+ rating by Better Business Bureau!
Need some clarification? Find the answers to your questions by reaching out to us through:
Text/Call at 949-367-1900 from 7:00 AM to 10:00 PM daily or Email help@funex.com
Discover New York's Skyline: One World Observatory Experience
Unrivaled 360° View
Experience breathtaking views of the iconic New York City skyline from a vantage point that soars over 100 stories above the bustling streets. Ascend to the highest peak in the city and gaze at the breathtaking panorama that unfolds before your eyes. Experience incredible 360° views from the convenience of an indoor climate-controlled environment at the Observatory!
Horizon Grid
Experience a multimedia extravaganza at the observatory showcasing iconic landmarks, celebrated personalities, and unforgettable moments. Powered by 145 screens, this awe-inspiring display promises to leave you enlightened!
Your Ride to the Top
The SkyPod Elevators ascend 102 floors in a mere 47 seconds, showcasing the evolution of New York City from untouched terrains to its current majestic skyline of towering buildings.
Get Ready to See Forever
Enter the See Forever Theater for a captivating audiovisual journey. Synced to NYC's heartbeat, this presentation unveils an awe-inspiring skyline view, encapsulating the city's essence in a mesmerizing spectacle. An unforgettable skyline introduction awaits you. Be sure to buy your One World Observatory tickets through FunEx!
Connect With the Experts at City Pulse
Engage with the Tour Ambassadors, the true insiders of New York City. Dive into their interactive sessions to explore renowned landmarks, discover the city's rich history, and immerse yourself in its vibrant culture.
Savor Flavors atop The City
Experience their fantastic restaurant, ONE Dine, and bar, ONE Mix, located on the 101st floor. Let their New York-centric menus elevate your dining journey and toast to greater heights. Whether you fancy a cocktail, a snack, or a sumptuous gourmet meal, they've got you covered!
FunEx Tips & Tricks for You!
Buy One World Observatory tickets ahead!
The Observatory can get quite busy. To avoid long wait times, purchasing tickets online in advance is advisable. This ensures a smooth entry and minimizes waiting times.
Sunset Hours
For a mesmerizing experience, time your visit during sunset (this is just an idea but it's totally up to you). Witnessing the city transition from daylight to a sea of lights is truly unforgettable.
Dress Comfortably
You'll be doing a lot of walking and exploring. Opt for comfortable footwear, and remember, the Observatory can be cooler than street level, so bring a light jacket.
City Pulse Experience
Engage with the Tour Ambassadors at City Pulse. Their interactive presentations deeply explore NYC's landmarks, history, and culture. It's a must-attend for first-time visitors.
Dining with a View
The 101st-floor houses ONE Dine, which offers gourmet meals with a side of unparalleled city views.
Photography Tips
While tripods are prohibited, you'll want your camera or smartphone handy. The Observatory provides stunning photo opportunities, and there are even designated spots for the perfect shot.
Arrive Early
To truly savor everything the observatory offers, it's recommended to arrive at the venue earlier. This provides ample time to explore, dine, and immerse yourself in the attractions without feeling rushed.
Frequently Asked Questions
Are advance reservations necessary?

Separate reservations are not required. One World Observatory discount tickets from FunEx allow a hassle-free entry - literally, skip the lines!

What are the observatory's operating hours?

Operating hours are from 10:00 AM to 9:00 PM daily. However, these may vary seasonally. It's recommended to check the official website for the latest updates.

Where is the observatory located in New York City?

The address is at One World Trade Center, 117 West Street, New York, NY 10007.

Is there complimentary parking available?

There's no free parking, but spaces are available at 250 Vessey Street and 200 Liberty Street at standard rates. For parking discounts, consider booking in advance. Using public transportation is also advised due to limited street parking.

Are One World Observatory tickets refundable or exchangeable?

One World Observatory tickets are non-refundable, non-exchangeable, and non-returnable.

Is the attraction child-friendly?

Absolutely. The observatory is designed for visitors of all ages, ensuring a family-friendly experience.

Are strollers permitted inside?

Strollers are allowed. However, there might be points where guests are requested to fold them, especially when using elevators and escalators.

Do children need separate tickets?

Yes, tickets are required for children aged 6 and above. FunEx offers discount rates for both child and adult One World Observatory tickets.

Are pets allowed?

Only service animals and those in training can enter.

Is outside food and drink allowed?

No outside food or drinks are permitted within the premises.

What payment methods are accepted at One World Observatory?

Accepted payment methods include cash, credit cards (AMEX, Visa, Master Card, Discover), and travelers' checks.

Does a One World Observatory ticket allow re-entry?

Each One World Observatory discount ticket permits a one-time entry only. For subsequent visits, consider purchasing One World Observatory discounted tickets through FunEx.

Is smoking allowed?

Smoking, even in the West Plaza, is strictly prohibited.

What is the protocol for days with zero visibility?

On zero visibility days, guests receive a voucher, allowing a return visit within the next 14 days.

What happens if guests arrive late?

Latecomers can still be accommodated based on capacity but might wait for the next available time slot.

How long does a typical visit last?

A complete visit usually lasts between 45 minutes to an hour.

Is the venue accessible for individuals with disabilities?

Yes. The observatory is designed to provide an equal experience for all visitors. For any special assistance, contact Guest Services at (844) 696-1776 in advance.

Is photography permitted?

Photography is allowed, but specific equipment, like tripods, are prohibited.

When will I receive my FunEx One World Observatory discount tickets?

One World Observatory discount tickets are instantly delivered as e-tickets to the provided email address, along with the receipt.

Is a printed One World Observatory ticket necessary for entry?

No need! You may present your One World Observatory discount tickets through your mobile device for easy and fast entry.
Overview
Want to see one of the most beautiful views in the world? Located in New York City, the One World Observatory is on levels 101, 102, and 103 of the One World Trade Center, which stretches over 1,700 feet into the sky. You can reach the top in 47 seconds by elevator, and when you arrive, you will be able to look over 50 miles into the distance. What an amazing view of the city! While in the Observatory, you can also walk onto the Sky Portal, which shows real-time footage of the streets below you through the glass floor. Get your tickets today and save up to one and a half hours of waiting in line with this One World Observatory: Skip the Line Ticket!
Why pick FunEx?
Our company guarantees to give you discounted tickets to your favorite attractions at the best price. We strive to offer the cheapest tickets and passes possible and great corporate benefits to thousands of companies. Buy now to get some great savings today!
Ticket Details:
Kids under 6 are FREE
What's New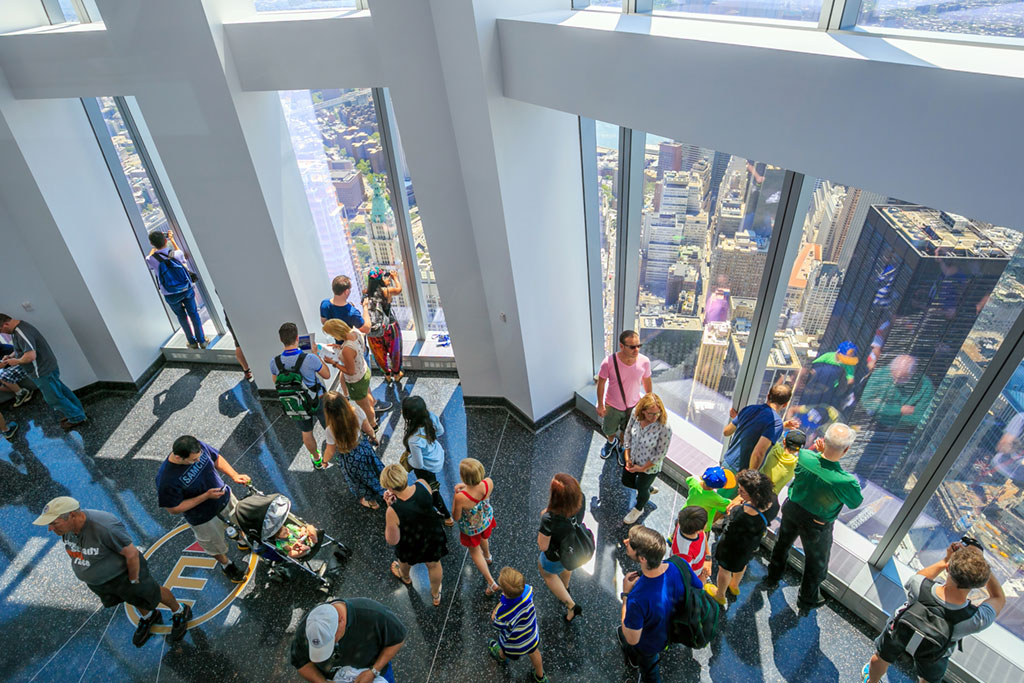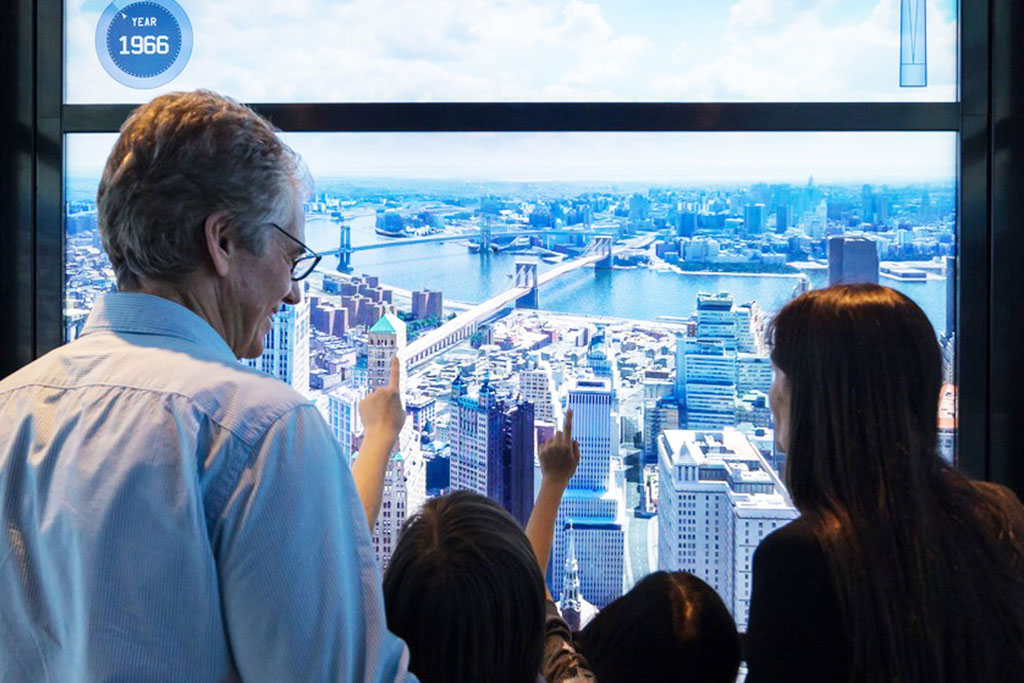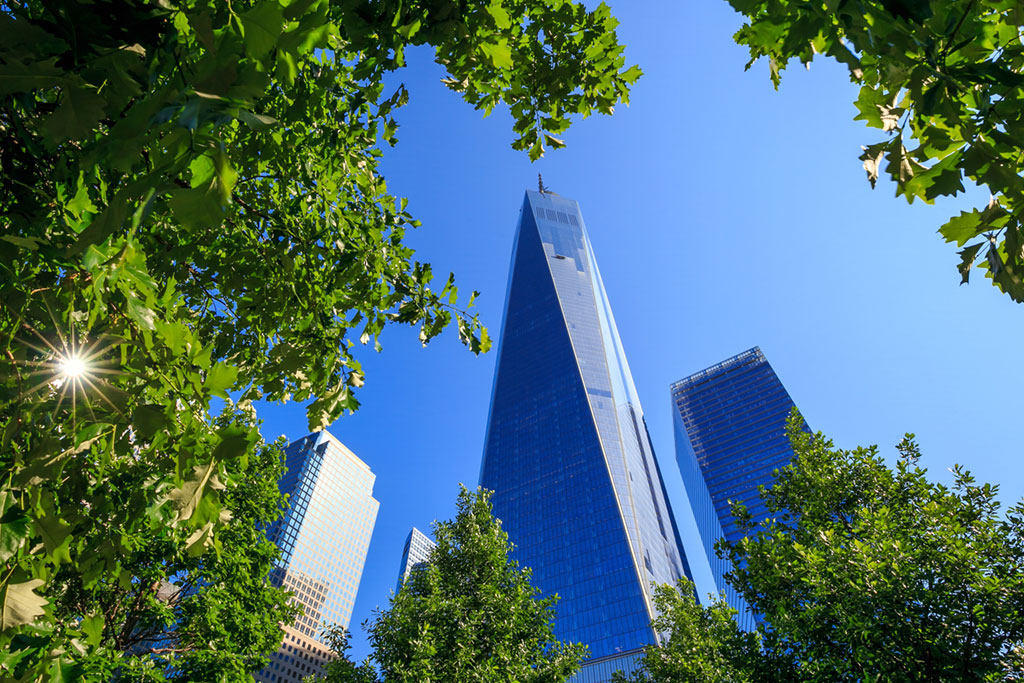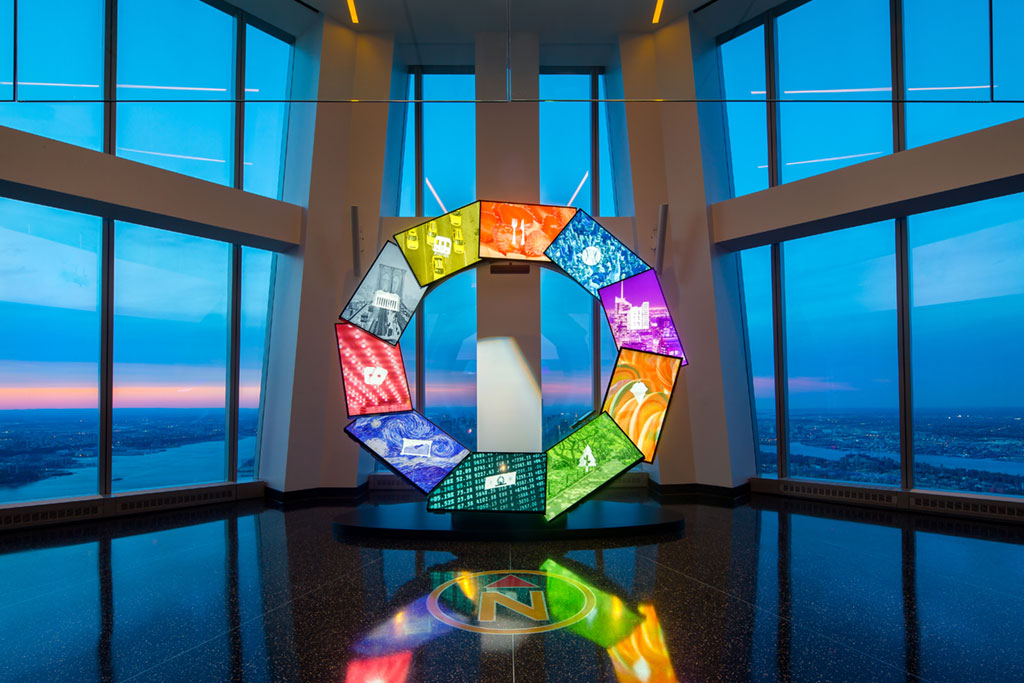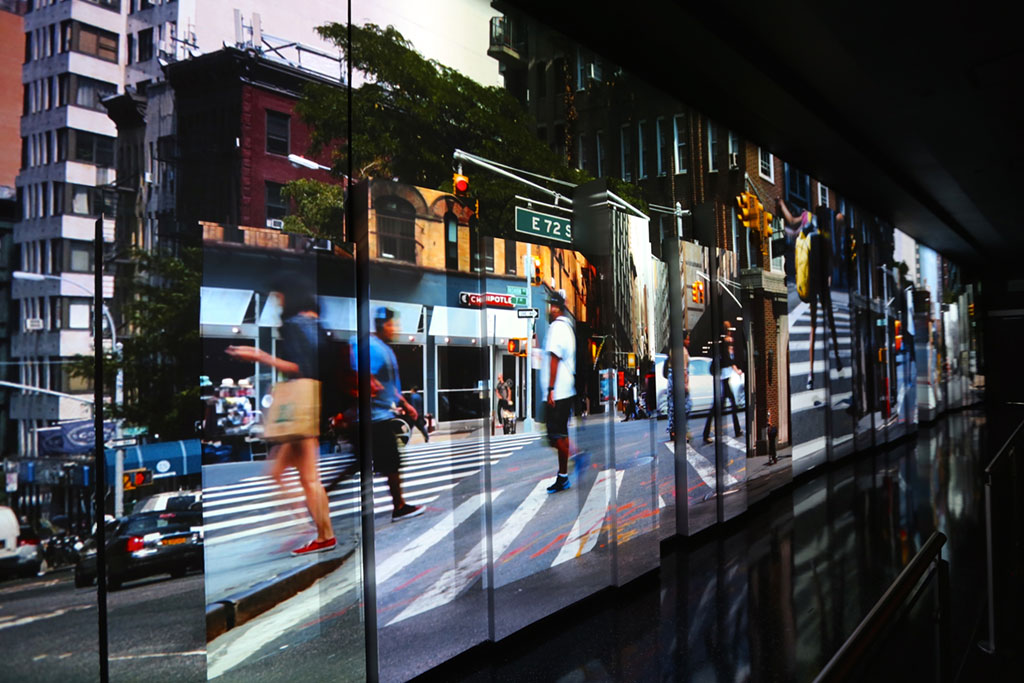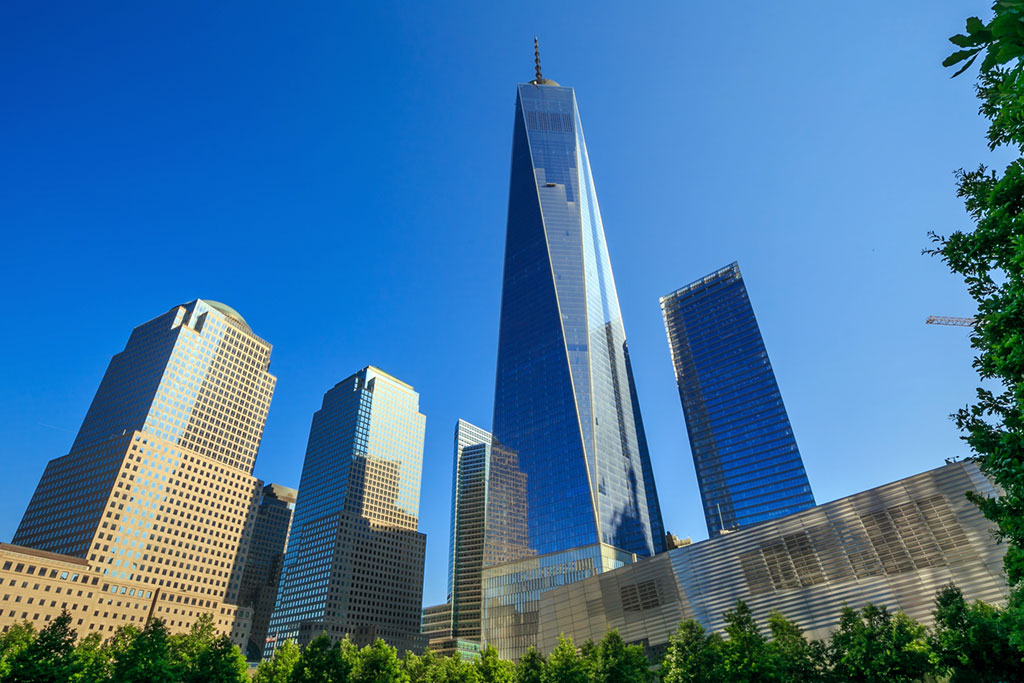 One World Observatory: Skip the Line Tickets
Adult

(Age: 13-64)

Regular price $41.37

Discounted Price $33.92

Youth

(Age: 6-12)

Regular price $34.84

Discounted Price $28.57

Senior

(Age: 65+)

Regular price $39.20

Discounted Price $32.14
One World Observatory: Skip the Line Tickets