Pirates Dinner Adventure in Buena Park is now open. Pirates Dinner Adventure's reopening will include enhanced health and safety measures including a newly added outdoor area and limited capacity. All guests must make a reservation by calling (866) 439-AHOY. If you have a reservation that you need to modify, please email:
info@pirates-ca.com
and mention your Reservation Number.
Overview
Ahoy there, matey! Join Captain Sebastian the Black and his crew for Pirate's Dinner Adventure in Buena Park, California! Both adults and children are welcome and can enjoy a four-course meal at this indoor live show of acrobatics, swashbucklers, and stunts on Fridays, Saturdays, and Sundays. The show takes place on a fully-rigged, recreated 1700's ship in an indoor lagoon. It employs the use of strobe lights and loud noises and pyrotechnics like fog and flames.
In the Secrets of the Deep show, the audience is invited to a gala given by Princess Anita to meet the gala's guest, a mermaid. Suddenly, the captain and his crew attack and take the audience, the mermaid, and Princess Anita captive! Watch as a sailor named Benjamin Blue comes to your rescue and fights to stop the pirates from exacting their revenge. Reserve your tickets now and get ready for an evening of excitement and adventure!
Why pick Funex?
Our company guarantees to give you discounted tickets to your favorite attractions at the best price. We strive to offer the cheapest tickets and passes possible and great corporate benefits to thousands of companies. Buy now to get some great savings today!
What's New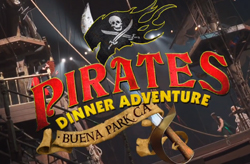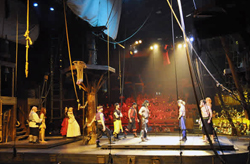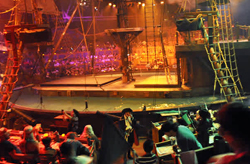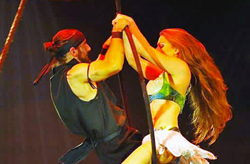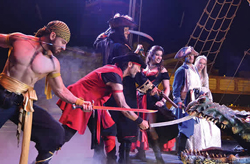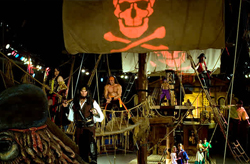 Location: 7600 Beach Blvd, Buena Park, CA, 90620. Reservations Required! Call: (866) 439-2469
Pirate's Dinner Adventure Tickets