Overview
Looking for a Lake Tahoe ski resort open this season? We have got one of the best now available to you! Visit Palisades Tahoe this season and get to enjoy 3,600 skiable acres with steep chutes and wide-open bowls!
Experience Lake Tahoe snowboarding and skiing like never before with stunning scenery that is sure to take your (cold) breath away!
Come to this snowboarding and ski resort to marvel at the beauty and adventure of Palisades Tahoe Ski Resort, once described by Mark Twain as "the fairest picture the whole earth affords."
What's New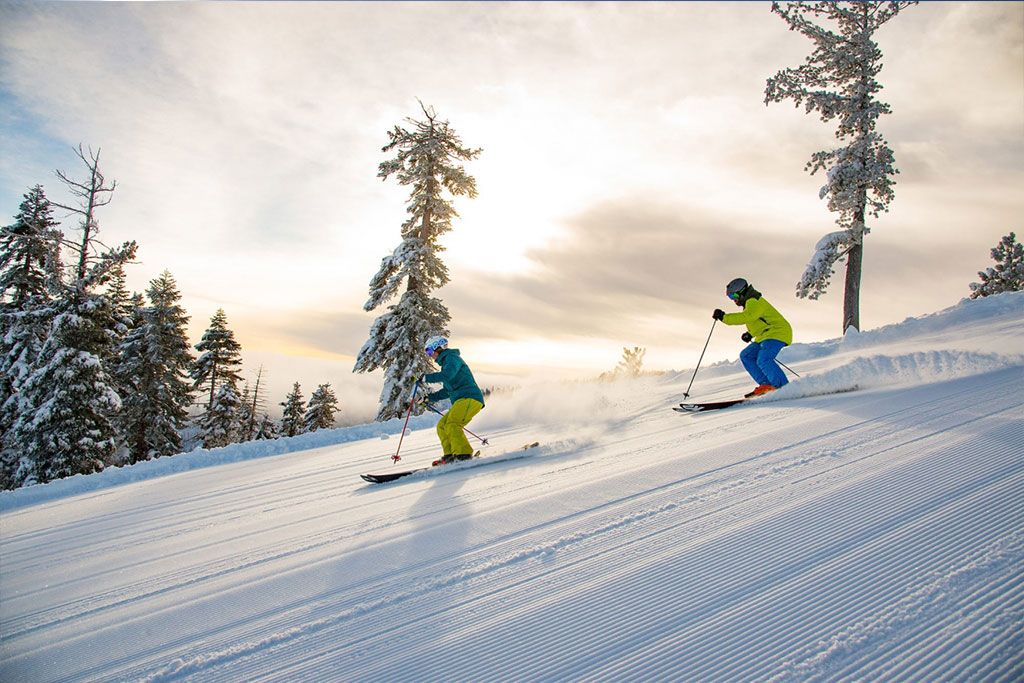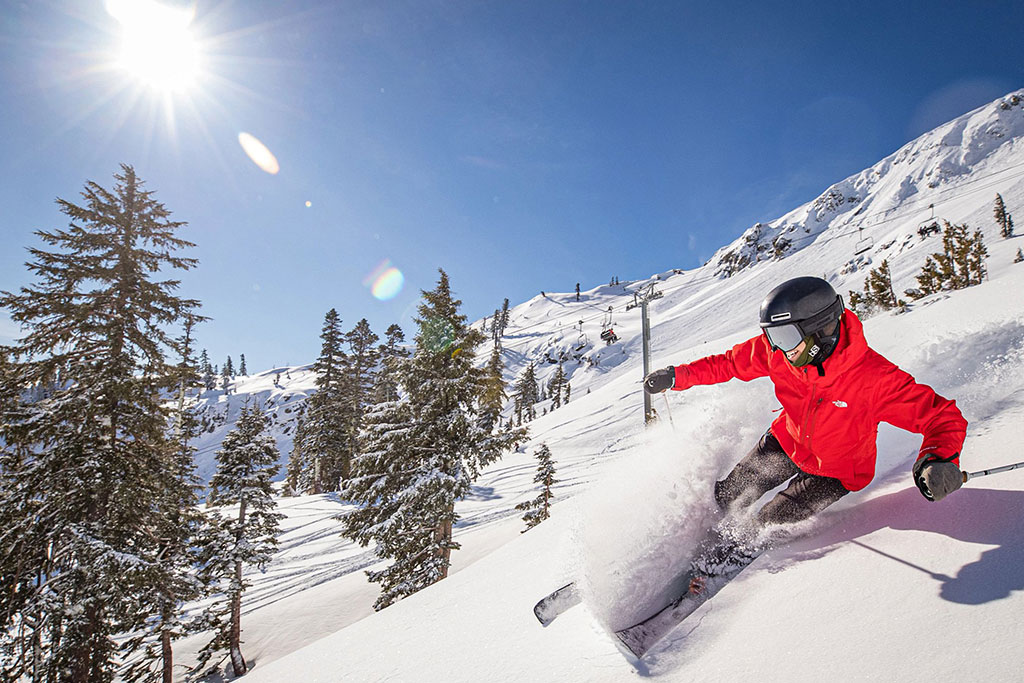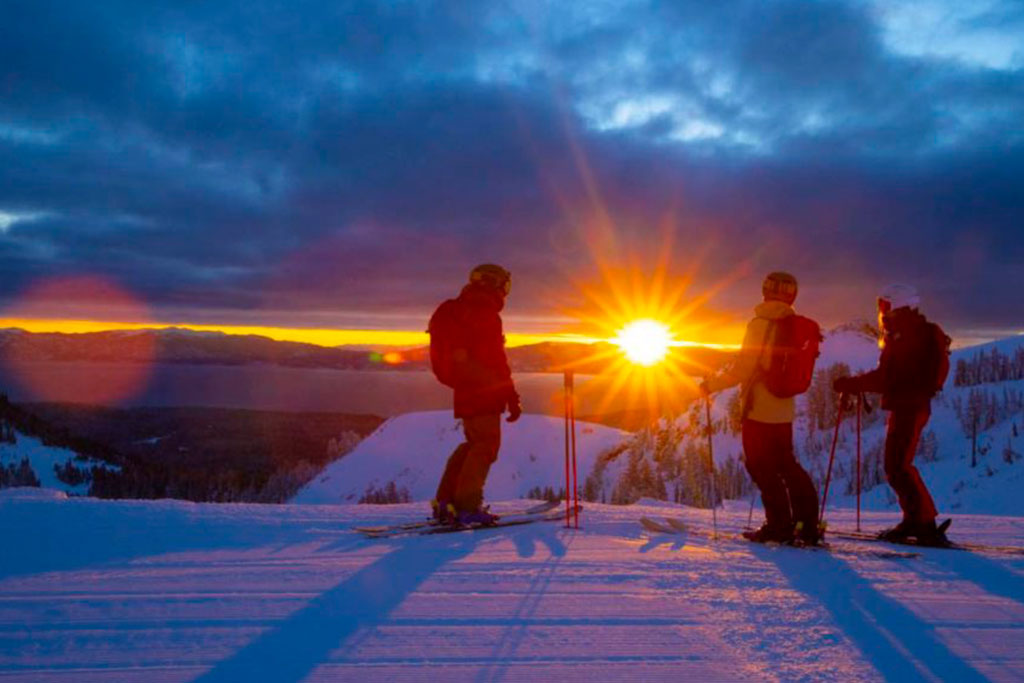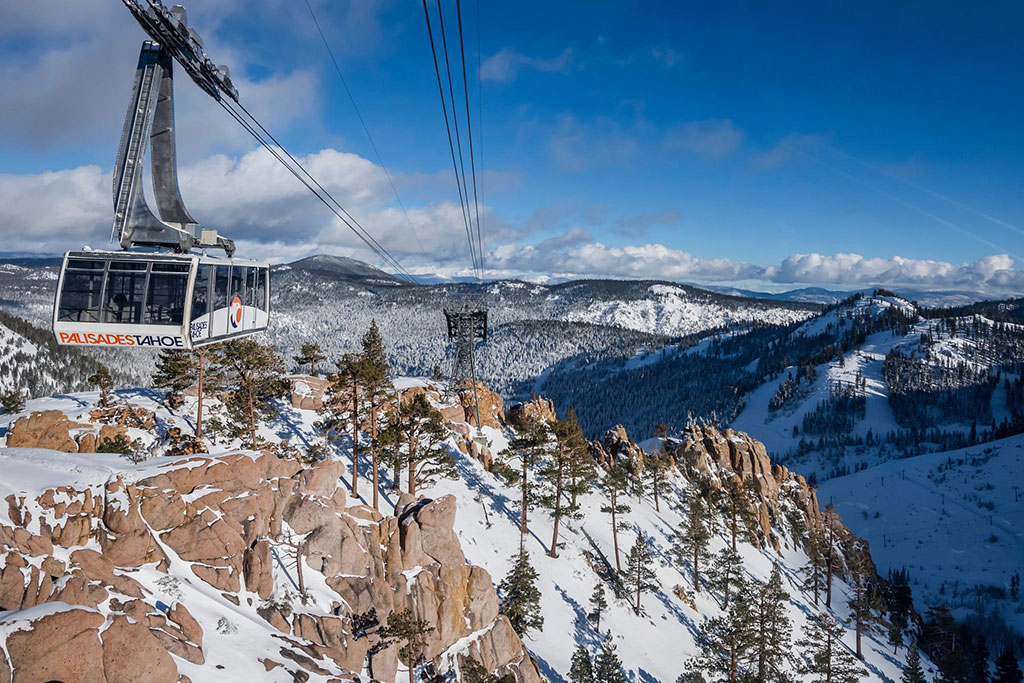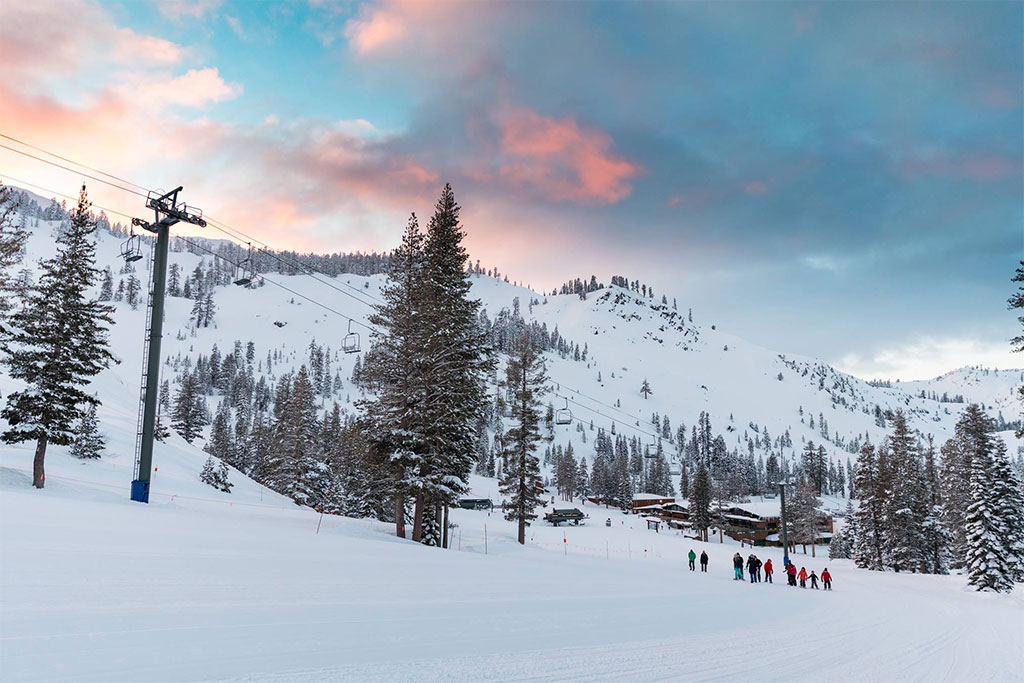 Why pick FunEx?

Our company guarantees to give you discount tickets to your favorite attractions, Palisades Tahoe Ski Resort (open now) being one of the hundreds, at the best price. We are able to provide our customers with exclusive discounts and best prices for Lake Tahoe snowboarding and skiing tickets. For the past 30 years, we have offered the cheapest discount tickets and discount passes possible and great corporate benefits to thousands of companies. Buy your tickets now to enjoy the biggest discounts in the industry!
Here's the perfect part: company sign up and individual registration are totally free with your employee access code (EAC) or with your work email address. Yes, reading that again will not change the words. They are free! After registration, you can enjoy huge discounts on theme parks, water parks, museums, and outdoor and indoor adventures all over the United States!
Need some clarification? Find the answers to your questions below or reach out to us through text/call at 949-367-1900 or help@funex.com.
Another benefit of purchasing with FunEx is that you do not need to print your discount Lake Tahoe snowboarding tickets. Consider your phone your new best friend because all you need to do is present your e-tickets at the gates and viola, in you go!
Things To Do
Lake Tahoe snowboarding is more than just a plain activity! For some, Lake Tahoe snowboarding has become tradition, or an eye-opening experience that had welcomed them to the snowboarding world!
Your biggest exploration this winter is just about to begin! Palisades Tahoe offers a whole bunch of activities for you to experience this season from adventurous to relaxing!
If you are wondering what to expect out of this Lake Tahoe ski resort – open this season – read on!
Adventurous
Spark your inner adventurer and dive into the following fun, adrenaline-pumping activities!
Disco Tubing – Get to see LED lights, amazing lasers, and music brought to you by live DJs available from 5-8 p.m.! It is a great activity for the entire family!
The North Face Mountain Guides – This will bring you the ultimate mountain experience where you can explore the resort's beautiful and sought-after terrain!
Nastar Races – Who gets where first? Answer that question by embarking on the Nastar Race Course where you can race against your family and friends!
Snowtubing – It is not a genuine snow experience without playing in the snow with your friends and family!
Snowshoe Tour & Chalet Dinner – This is your chance to dine and enjoy a delicious four-course Bavarian-inspired meal. That's not all! Guests will receive a free glass of champagne upon their arrival!
Alpenglow Expeditions – This expedition guides participants through various experiences across mountain ranges, such as rock climbing, mountaineering, and so much more!
Relaxing
The high-energy, adrenaline-pumping activities are not for everyone, so here's something that will calm your nerves! See below for the list of laid-back things to do at Palisades Tahoe Ski Resort.
Palisades Tahoe Aerial Tram – This 10-minute ride gives guests access to scenic views and stunning views from over 2,000 feet on the tram!
Sunset Happy Hour – The more beautiful the sunset, the more you have to see it! Secure your own lovely scene at Palisades Tahoe!
Palisades Yoga Studio – Your health and wellness are one of the many things that matter! Take care of them even when you are at Lake Tahoe!
Olympic Museum – Stroll down memory lane and reminisce through documentation of the awesome events that have happened in Snow Valley.
High Camp Pool and Hot Tub – Currently closed.
The Links Golf Course at Squaw – Try your luck and swing by the 6,931-yard golf course!
Dining
Lake Tahoe snowboarding and skiing are sure to increase everybody's appetite! Stop by these restaurants below to satisfy your hunger!
High Camp Marketplace – Healthy snacks, pastries, and coffee amongst many other delectable items are waiting for you!
Starbucks – Delicious coffee and tasty snacks await you here!
Coffeebar – This is your go-to for your daily dose of caffeine, beer, or even wine!
Euro Sweets – Find all things sweet right here!
Uncorked Wine Bar & Shop – We all know wine ages well. Pick yours here and find boutique wine, labels that are unique, and limited-edition productions!
Euro Crepes – Find their kiosk in Lake Tahoe right in front of the Funitel in The Village and get yourself some sweet made-to-order treats!
Euro Snack Snoventures – You should definitely check out their Belgian waffles and hot dogs inside a French baguette! Visit them at the SnoVentures Activity Zone.
Funi's Mountaintop Café – Most of their food is grab-and-go, so be sure to drop by this café at the top of the Funitel when you're in a hurry!
MTN Roots – It's a food truck that serves hot Mediterranean cuisines! This is not one you should miss!
Smokehouse BBQ – This is your next favorite fast-casual dining option! They offer sandwiches, brioche buns, seared pork belly, and more!
Soup Spot – Soups are the next big thing to try in Olympic Valley! Satisfy your soup cravings here!
Treats Café – (closed). Grab something to eat here while on the way to and from the mountain!
Wildflour Baking Company – Find the best and most tasty baked goods, breakfast meals, and yummy lunches here!
Zeus Mediterranean – (closed). Make sure to visit here to fuel your love for Mediterranean food!
Poolside Grill – Get some grilled food before you go back lounging by the pool! Get ice creams, hot dogs, and quesadillas!
That is not all that they have to offer! Find the full list of their restaurants by clicking HERE.
Frequently Asked Questions about Palisades Tahoe:
Where is Palisades Tahoe located?

The Village's full address is at 1960 Squaw Valley Rd, Olympic Valley, CA 96146 while the Alpine side can be found at 2600 Alpine Meadows Rd, Alpine Meadows, CA 96146.

Is there free parking?

Yes, there absolutely is! You can find 4,200 free general parking spaces at The Village and 1,825 free general parking spaces at the Alpine Base Area as well. Be sure to arrive early to secure your spot!

Will overnight parking be allowed?

No, overnight parking is not allowed.

Is there RV parking available?

No, RV parking is not offered.

Is there a way to get to Palisades Tahoe via public transportation?

There is! Be sure to use the buses offered by Tahoe Area Regional Transit (TART) that do drop offs at two mountains.

How much do rentals cost?

You may book your rentals online pre-visit, and you may check the rental rates right

HERE

.

Can a kid rent equipment without an adult present?

An adult must be around for a kid to be allowed to rent equipment. The adult/parent/guardian will be asked to sign a release of liability waiver.

What should I bring or wear at Palisades Tahoe?

It is highly recommended to wear articles of clothing that are suitable for the cold, such as but not limited to – waterproof jackets, gloves, and pants as well as helmets and goggles for protection.

Will there be somewhere to leave my things while I ski?

They do have lockers that are able to be rented on a daily basis! Find more details about their lockers right

HERE

.

What if I arrive at the resort without the proper equipment?

No worries! There are available clothing items, snowboard, and skiing gear at their retail stores.

Are the lifts safe?

They are absolutely safe! There are attendants to help you get on and off the lifts, and their lifts have restraining bars too.

Are there signs I should look out for as a beginner?

Keep your eyes open for green circles – those are the runs that are the easiest to do. Blue squares stand for intermediate runs, and black diamonds are signs for the advanced runs.

What are the other nonski activities the family could enjoy together?

You will never run out of things to do at Palisades Tahoe! One very famous nonski activity is snowtubing where anyone over 40" can join in on the fun!

Can't find your question? Please click HERE.
Palisades Tahoe Ski Resort
Must Use FunEx Promo Code at Check out to receive up to 25% off.

Promo Code

FunEx202122

1-Day Any Day Lift Ticket

Adult (ages 18-69)

Discounted Price $188.00

Regular price $233.58

Young Adult (ages 13-17)

Discounted Price $170.00

Regular price $210.12

Child (ages 5-12)

Discounted Price $132.00

Regular price $163.20

1-Day Mid-Week/Non-Holiday Lift Ticket

Adult (ages 18-69)

Discounted Price $129.00

Regular price $213.18

Young Adult (ages 13-17)

Discounted Price $99.00

Regular price $182.58

Child (ages 5-12)

Discounted Price $79.00

Regular price $120.36