Overview
About Ripley's Believe It or Not!
Come to Ripley's Believe It or Not in New York City to learn outlandish facts that you did not know could possibly be true! One hundred years ago, Robert Ripley traveled the world to find odd and curious things, some of which are in this very museum! Founded in 1939, this location contains 20 themed galleries and over 500 strange artifacts, such as shrunken heads and a vampire killing kit from the 1800's. Included with admission is LaseRace where visitors must duck under and squeeze between lasers to finish the maze before time runs out. Reserve your tickets today for a firsthand look at all things creepy and unbelievable!
Why pick Funex?
Our company guarantees to give you discounted tickets to your favorite attractions at the best price. We strive to offer the cheapest tickets and passes possible and great corporate benefits to thousands of companies. Buy now to get some great savings today!
What's New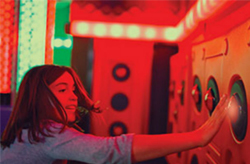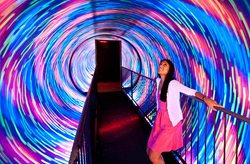 Ticket Details:
Last admission: 1 hour before closing
Kids under 3 get in free
Promotion: pay half price with the ticket for nighttime entry after 20:00
Ripley's Believe It or Not! Tickets
Ripley's Believe It or Not! in New York has permanently closed as of November 2021.