SAN DIEGO – THE FEAR IS HERE
There's a new terror in town, and it's got a killer smile. For the first time ever, Howl-O-Scream has arrived to transform the peaceful SeaWorld San Diego park you once knew into something sinister. When night falls and a carnival of horrifying creatures surrounds you, just try to put on a happy face.
Evade angry haunts as they rampage through scare zones. Seek shelter indoors, only to find you've entered a house of horrors. Quench your thirst for fear with fiendishly delicious cocktails, beer, and spirits. Feel the monstrous electricity of a live show. And deepen the thrills with a nighttime coaster ride.
Above all, try to resist the eyes of evil that threaten to follow you everywhere. Face your fears during SeaWorld San Diego's Howl-O-Scream this fall.
What's New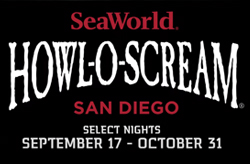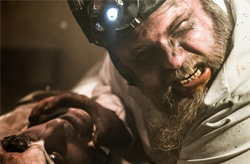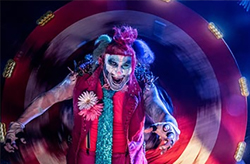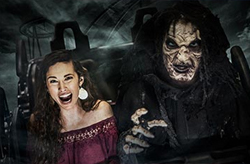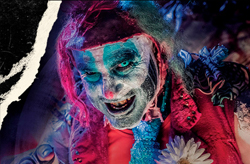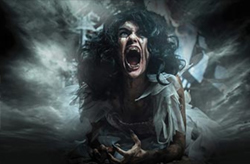 Howl-O-Scream is intended for a mature audience. Howl-O-Scream is a separately ticketed night event that is not included with regular SeaWorld park admission. Tickets to Howl-o-Scream include haunted houses, scare zones, live entertainment, DJ dance parties, access to themed bars, rides and coasters inside the park, and more.
Event dates and details subject to change and/or cancellation without prior notice. Warning: At 7 p.m., the park's scare level increases from haunting to horrifying, which may be too intense for young children. Howl-O-Scream is not recommended for children under the age of 13 or the faint of heart. No costumes are allowed.
SeaWorld San Diego Howl-O-Scream Tickets