Reservations Required
Overview
About SkyJump from the Stratosphere Tower
Calling all daredevils! This is your chance to jump from the world's highest sky jump on the 108th floor of the Stratosphere Casino, Hotel, & Tower. You will feel the wind in your face as you quickly freefall into the heart of Las Vegas before coming to a controlled stop. For obvious safety reasons, there are fully trained professionals on site that help you into your harness, which is connected to a cable that is attached to a descender machine. The guide wires allow for you to stay on course, and the SkyJumper slows you down so that you can reach the ground safely. If you think you can handle the adrenaline rush, buy tickets for this attraction today!
Why pick Funex
Our company guarantees to give you discounted tickets to your favorite attractions at the best price. We strive to offer the cheapest tickets and passes possible and great corporate benefits to thousands of companies. Buy now to get some great savings today!
What's New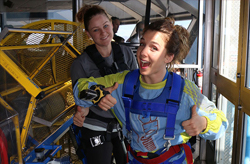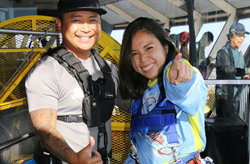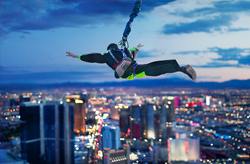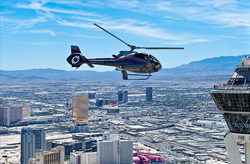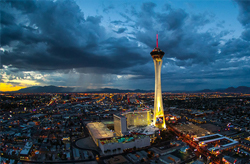 Location: 2000 Las Vegas Blvd S, Las Vegas, NV 89104 Phone: 800-998-6937
SkyJump from the Stratosphere Tower Tickets
Classic Adult

(ages 14+)

Regular price $139.99

Discounted Price $125.99

Savings $14.00