Overview
About The Bronx Zoo
Explore the Bronx Zoo in New York City, which boasts over 6,000 animals! As you walk around the park's 265 outdoor acres, you will find a myriad of different animals, such as lemurs, gorillas, goats, flamingos, lions, zebras, giraffes, bears, sea lions, snow leopards, toucans, and more! You can also watch penguin and sea lion feedings and pet sheep, donkeys, goats, and more at the Children's Zoo. Get your tickets today for a firsthand look at these amazing and exotic animals!
Why pick FunEx?
Our company guarantees to give you discounted tickets to your favorite attractions at the best price. We strive to offer the cheapest tickets and passes possible and great corporate benefits to thousands of companies. Buy now to get some great savings today!
What's New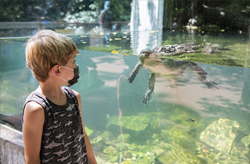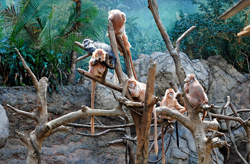 The Bronx Zoo Tickets
Child

(Ages 3-12 yrs)

Regular price $41.95

Discounted Price From $31.95

Adult

(Ages 13+ yrs)

Regular price $$41.95

Discounted Price From 34.50

Buy Now

**Prices are dynamic and may change without notice. Purchase your tickets in advance to get the lowest prices.