Get your discount Miami Zoo tickets from FunEx and save up to 25%! Tickets start at only $17.10. Lowest price guaranteed.
What is Miami Zoo?
Miami Zoo, or what is also called The Miami-Dade Zoological Park and Garden, is the largest zoo in Florida, occupying almost 750 acres. They are also the fifth largest and only sub-tropical zoo in the United States. Miami Zoo is home to all sorts of animals from all over the world, including species from Asia, Australia, Africa, and the Americas. Get to know 3,000 animals of over 500 species when you visit with your Miami Zoo tickets. You'll also see a diverse showcase of trees, palms, and other plants.
Miami Zoo is accredited by the AZA (Association of Zoos and Aquariums), meaning that they pass the criteria in animal health and welfare, zoo staffing, fundraising, and global conservation efforts. Get your Miami Zoo tickets from FunEx to visit this unique wildlife attraction at a discounted price!
Why choose FunEx for your discount tickets?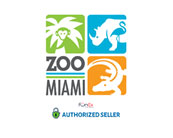 Lowest Prices Guaranteed!
FunEx is an authorized seller of Miami Zoo tickets. We are one of the largest sellers of discount Miami Zoo tickets in the country, and we couldn't have thrived for over 30 years if we weren't highly trusted by our customers. We would love for you to come to join our family and enjoy the best price for Miami Zoo as well as other attractions nationwide!
Hassle-Free Transaction, Skip the Line!
Another benefit of purchasing with FunEx is that you do not need to print your discount Miami Metro Zoo discount tickets. Consider your phone your new best friend because all you need to do is present your Miami Zoo discount tickets at the gates and, viola, in you go!

We Are Rated A+ by Better Business Bureau!
Our A+ rating backs your purchases of Miami Zoo discount tickets by Better Business Bureau!
Need some clarification? Find the answers to your questions by reaching out to us through:
Text/Call at 949-367-1900 from 7:00 AM to 10:00 PM daily or Email help@funex.com
What's New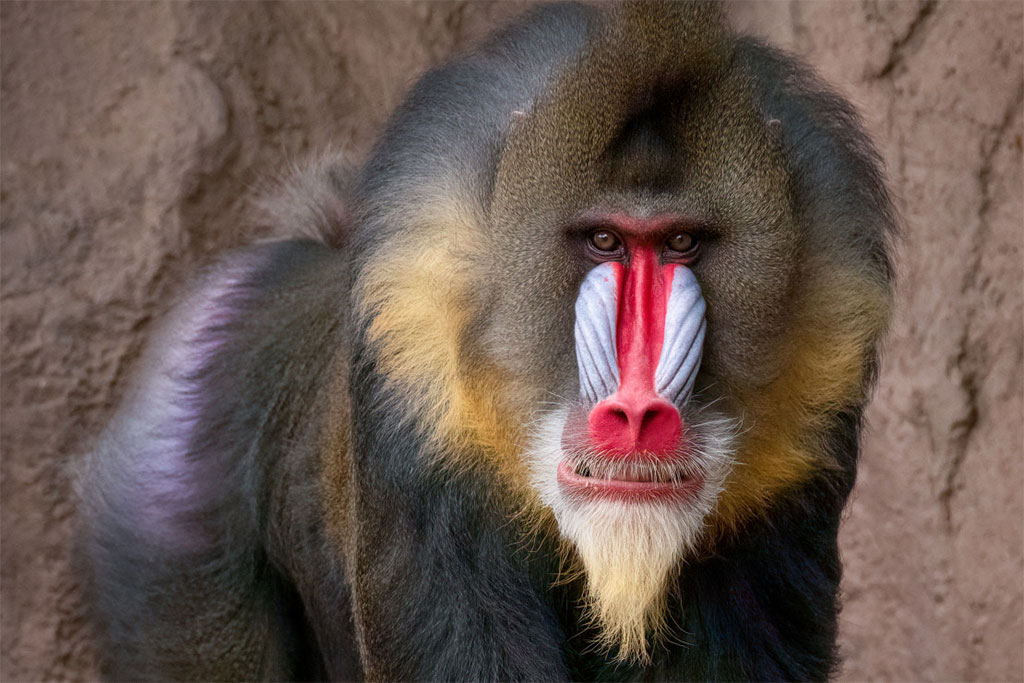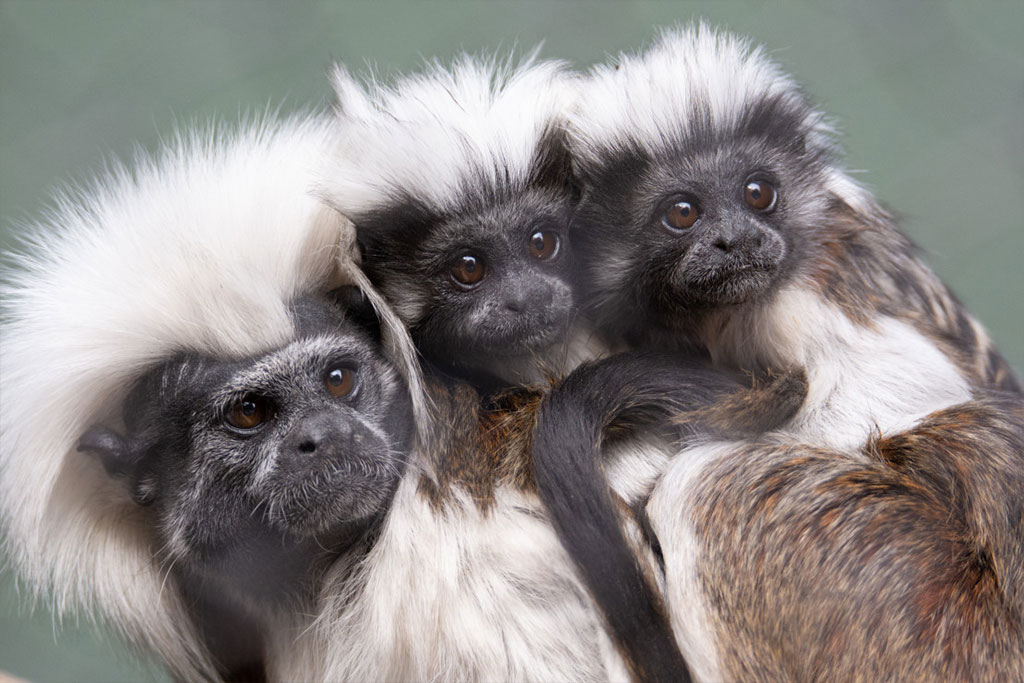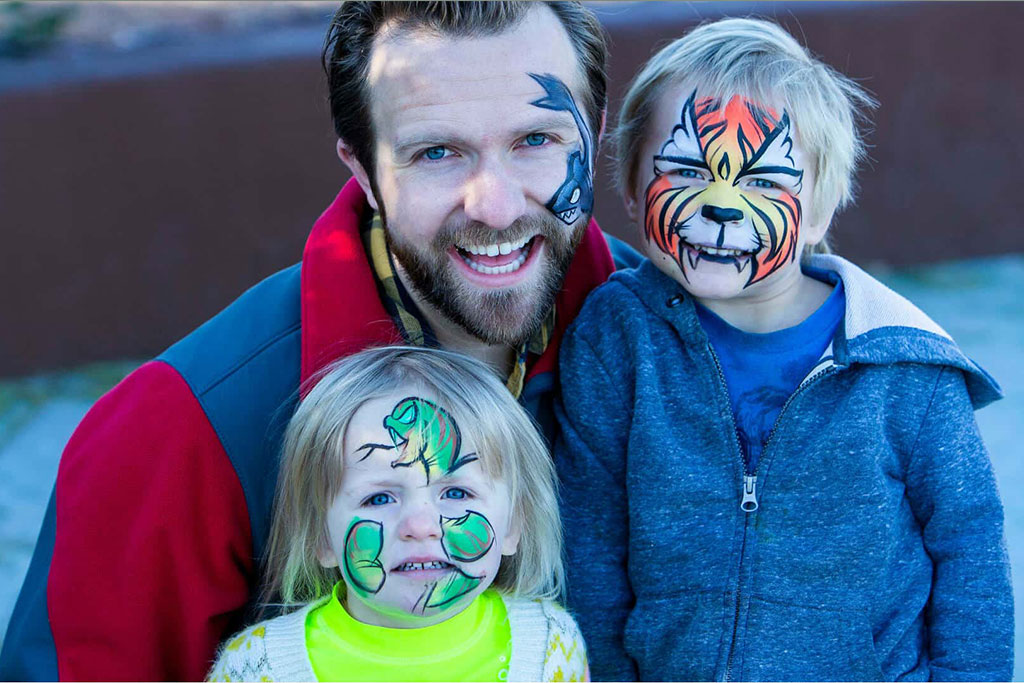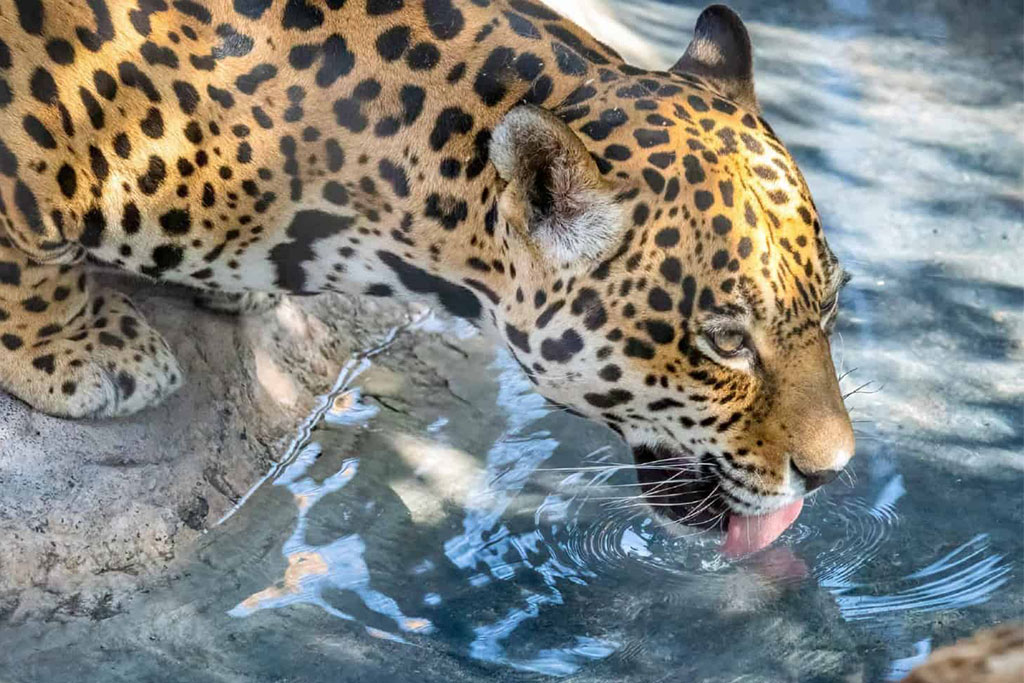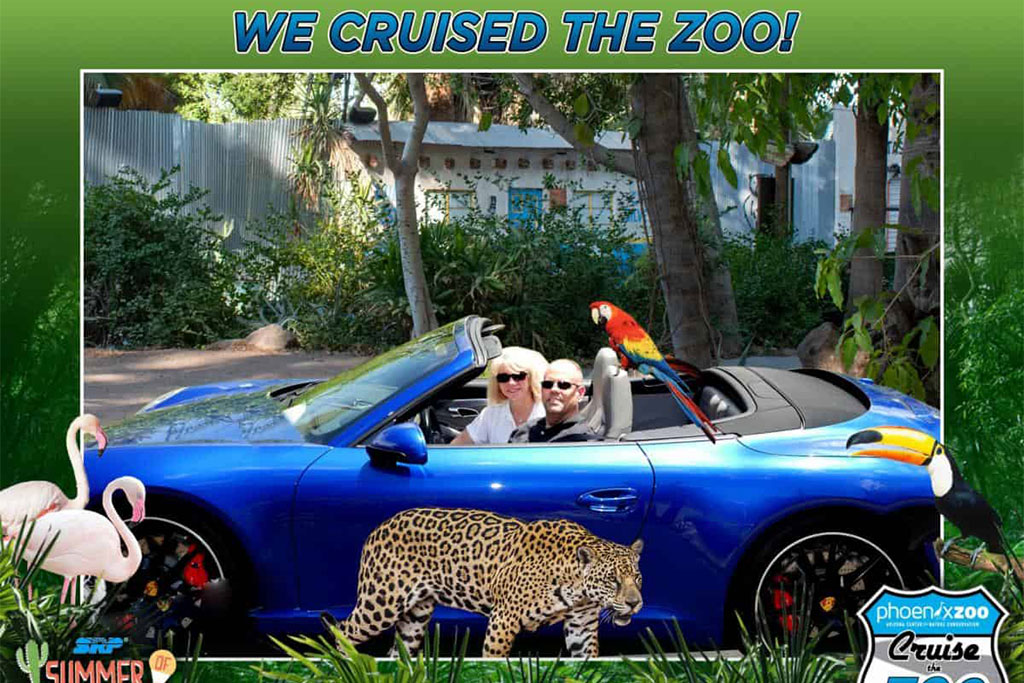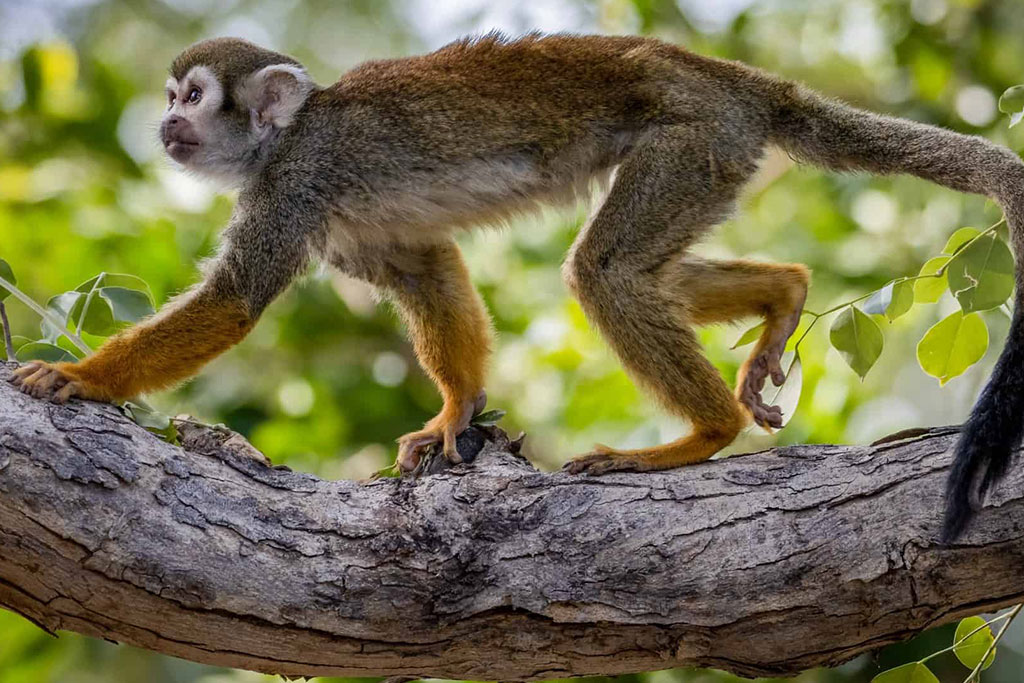 What are the exhibits at Miami Metro Zoo?
There are over 3,000 animals that live at Miami Zoo. The unique climate of Florida allows them to house all sorts of animals from all over the world. Get your Miami Zoo discount tickets to visit these one-of-a-kind exhibits.
Conservation Action Center

When visiting with your Miami Zoo discount tickets, drop by the Conservation Action Center. This brand-new indoor exhibit shows guests what they can do to help save our animal friends. This exhibit is the perfect learning experience if you visit with little ones. Get your Miami zoo tickets and immerse yourself in this unique educational tour where you'll learn more about how conservation connects us all.

Florida: Mission Everglades

Get your Miami zoo tickets to journey through this eccentric exhibit. Miami Metro Zoo encourages guests to experience the habitat of iconic Florida animals like the Florida Panther, American alligator, Bald eagle, Black bear, American crocodile, American alligator, and more! This exhibit also features a new children's playground called Cypress Landing Playground.

Wings of Asia Aviary

Experience the most exotic and beautiful walk you'll ever take! Wings of Asia Aviary features 400 free-flying Asian birds. Soothing waterfalls and tree-covered paths elevate this colorful experience. Guests can also dig for fossils at the Dino Dig while learning about the connection between ancient dinosaurs and today's birds. This exhibit is accessible with your discount Miami zoo tickets from FunEx.

Amazon and Beyond

Visit this 27-acre exhibit that features the gorgeous sounds and colors of Central and South America! You'll be blown away by the 100 exotic species, including giant river otters, jaguars, anacondas, and other captivating tropic animals. This is the perfect exhibit to visit with your family. Get your Miami Zoo discount tickets from FunEx today!
What are the Activities at Miami Zoo?
Aside from the 500 different animal species, you'll see, Miami Metro Zoo is also filled with fun activities, encounters, and more that will elevate your zoo-going experience. Get your Miami Zoo discount tickets from FunEx to enjoy these exciting recreations:
Animal Feedings

Experience a unique bonding experience with some of your favorite animals! At Miami Metro Zoo, you could feed Giraffes and Camels. You could also visit the free-flight aviary houses and feed parrots as they perch on your arm! Learn more about these gentle creatures while you feed them. These experiences will surely be one for the books!

Lostman's River Ride

Another thing that makes Miami Metro Zoo so unique is the exciting rides. Lostman's River Ride allows passengers to float on a slow-moving boat. But don't fret! Thrilling surprises are waiting around every bend. Access to this ride costs $5 per person. A portion of Lostman's River Ride proceeds goes to Miami Zoo's Wildlife Conservation Fund.

Safari Tram Tours

Ride along on this educational tram tour ride at Miami Metro Zoo! This Safari Ride is a narrated tour of Asia and Africa where you'll learn more about the fascinating animals that live at the Miami Metro Zoo. Experience a tour that's entertaining and informative. (And even get your feet a break from all the walking!) Access for this ride costs $7/per person.

Pedal Boats

Ready for a relaxing boat ride? Visit Miami Metro Zoo's Pedal Boats! Ride on a swan or duck pedal boat as you enjoy the lake and the beautiful Florida weather. Guests must be at least 21 years old to rent and operate water equipment. Children are allowed as long as an adult supervises them. The rental fee is $25 per 4-seat pedal boat.

Wildlife Carousel

Get your Miami Zoo discount tickets and enjoy this classic carnival ride with a twist. Get to ride on a hand-carved cheetah, rhinoceros, or baby gorilla! Kids will have a blast on this colorful ride. Access to the Wildlife Carousel costs $3 per person. A portion of the proceeds goes to Miami Zoo's Wildlife Conservation Fund.
Where Can I Eat at Miami Zoo?
Are you worried about where to eat on the day of your Miami Metro Zoo adventure? Worry no more! They offer multiple dining options where you can fuel up for a day of exploration. Get your Miami Zoo tickets from FunEx to spend less on tickets and more on delicious food!
Nourish 305

Dine at Miami Metro Zoo's first indoor restaurant! Enjoy fresh salads, wraps, and flatbread sandwiches while enjoying the view of the Florida: Mission Everglades exhibit.

Ellie's Cafe

Fuel up at Ellie's Café! They offer snacks and treats like churros and ice cream. They also offer delicious beverages. You could stop by for a coffee break or even order some craft beer!

Carousel Cafe

Carousel Café is the perfect place to grab some grub. They serve burgers, hot dogs, chicken tenders, and more. They even have kid's options, perfect for your picky eater!

Miami Ice

Need to cool off? Miami Ice serves more than 20 different flavors of ICEE that you can choose from. You could also mix and match to create a taste of your own!

Oasis Grill

Satisfy your hunger at Miami Metro Zoo's Oasis Grill. They serve hand-tossed pizzas, burgers, and more!
Where Can I Shop at Miami Metro Zoo?
Miami Metro Zoo has a gift shop that offers a wide selection of exciting and educational items that you can take home to remember your day of wildlife adventure. Get your toys, plush animals, jewelry, and other gifts from their gift shop.
Where is Miami Zoo located?
Miami Zoo's address is 12400 SW 152nd St, Miami, FL 33177, United States.
What time is Miami Zoo open?
Miami Metro Zoo is open from 10 AM to 5 PM.
How long does it take to walk through Miami Metro Zoo?
The average visit may take 4 hours, depending on the activities you choose to participate in.
Frequently Asked Questions about Miami Zoo:
Are reservations required?

No, reservations are not required when visiting Miami Metro Zoo.

Do I need to print out my discount Miami Zoo ticket?

The beauty of buying your ticket through FunEx is that you don't need to print it out! Just show your e-ticket on your phone, and you'll be good to go.

When will I receive my discount tickets?

When purchasing through FunEx, you'll receive your Miami Zoo discount tickets instantly after purchase. They will be emailed to you along with your receipt.

Is there free parking?

Yes, there is free parking available at Miami Metro Zoo.

Can I bring food or drinks inside?

No, bringing food and drinks inside Miami Metro Zoo is not allowed. However, if you decide to bring food, you may store it in the lobby of the administration building and pick it up when you are ready to eat. There are also picnic tables outside the zoo entrance.

Can we feed the animals at Miami Zoo?

Yes, there are various animal feedings where you can feed camels, giraffes, rhinos, and parrots. You may purchase their food prepared for them by their keepers at the zoo.
Last updated February 15, 2023.