Reservations are no longer required.
Overview
Knott's Berry Farm is a world-renowned theme park that is celebrating its 100th anniversary in 2020. What started as a small berry farm soon began to grow into a family theme park destination thanks to famous fried chicken dinners, boysenberries and an Old West Ghost Town. Anchored in its rich California history and charm, Knott's Berry Farm now bursts with attractions and entertainment for all ages, including first-class roller coasters, stage shows, interactive experiences, and family friendly fun featuring Snoopy and the Peanuts Gang. Plus, true to its roots, Knott's continues to serve up delicious food creations that can only be found at California's first theme park.
"Knott's Bear-y Tales: Return to the Fair" is a new 4-D interactive dark ride that will take guests on an exciting journey through reimagined show scenes that are reminiscent of the original attraction. Guests will climb aboard ride vehicles equipped with jelly blasters to try and recover the stolen boysenberry pies while competing for the highest score.
Splash down the Timber Mountain Log Ride, featuring new scenes, thrills, and special effects. The new Boardwalk area offers three rides for the whole family such as Xcelerator, which launches riders 82 miles per hour in less than three seconds, or HangTime, the looping coaster that towers 150 feet above the boardwalk and showcases a "beyond vertical" drop! Stroll the streets of the Old West Ghost Town® where you'll meet its many residents – but look out for bandits! Camp Snoopy, home of the PEANUTS gang, will round out your day with pint-sized adventures in a high sierra setting.
The new thrill ride Sol Spin is now open! Sol Spin sends brave guests on a thrilling adventure over 6 stories high as they rotate in all directions on one of six spinning arms. Each arm rotates 360 degrees independent of one another providing a different experience every ride.
Knott's Berry Farm tickets
do not include admission to Knott's Scary Farm. For tickets to Knott's Berry Farm, Click
HERE
What's New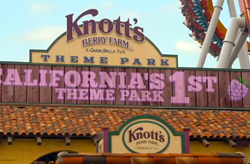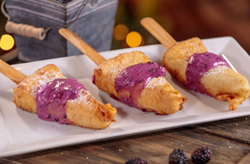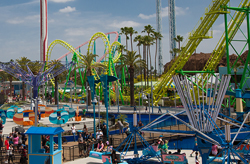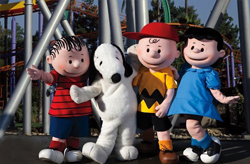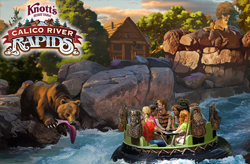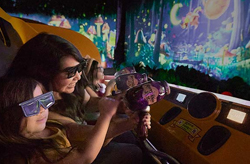 Calico River Rapids
A new expedition in an uncharted territory awaits eager explorers with Calico River Rapids, now open at Knott's Berry Farm. Knott's white water raft ride, formerly known as BigFoot Rapids, has undergone a major renovation with the addition of new features to the attraction including new animatronics, themed show scenes, a new story overlay and plenty of dynamic water effects. Rafters encounter a variety of wild surprises along the way, such as roaring rapids, and indigenous wildlife. The circular raft ride, which seats six passengers, traverses through unexpected twists and turns, rushing waters and rapid currents as it navigates the unexplored river path.
Location: 250 S. Harbor Blvd, San Pedro, Los Angeles, CA, 90731. Phone: (877) 446-9261
Knott's Berry Farm Tickets