Get your discount tickets to Madame Tussauds Las Vegas starting at only $29.59 vs $36.99 gate price! Lowest price guaranteed.
---
ALL NEW: Dwayne Johnson's Wax Figure!
Johnson's record-breaking Tequila brand, Teremana Tequila, brings the Mana uniquely to the Las Vegas attraction, and the Vegas figure greets fans with a 'cheers' when they raise a glass at a Teremana Tequila themed bar. Johnson's image in the world's entertainment capital is dressed in a replica of his Voss Water commercial from 2019.
Overview
Bye-bye velvet ropes – there's nothing holding you back at Madame Tussauds Las Vegas! Partied with Bradley Cooper and the Wolf Pack on a rooftop bar? Check. Hopped on stage with Queen Bey? Totally. Swung with Miley on a wrecking ball? Did it! And, guess what? You can too. (Seriously!)
Try your hand at DJ-ing with celebrity DJ, Steve Aoki, and party the night away with Queen Bey and Khloé Kardashian at Club Tussauds. Swing with Miley on a wrecking ball, pose with Snoop and a giant joint, and hop on stage with your favorite popstars! #DoItForTheGram
Become a certified member of the #SuperHeroSquad and help Iron Man, Hulk, Spider-Man, and other Marvel legends save Las Vegas from Dr. Doom's evil plans in the Marvel Super Heroes 4D theatrical adventure!'
That's not all! Before the party ends, gather your squad and adventure through space and time as you work together in an immersive experience to save the world!
Want a one-of-a-kind Las Vegas experience you'll never forget? You know where to go.
What's New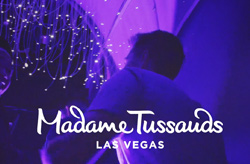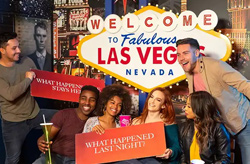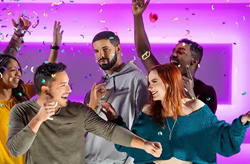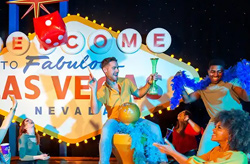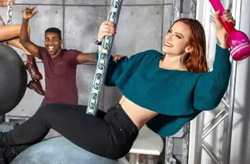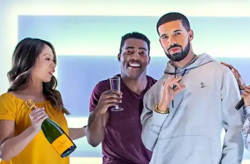 Location: 3377 S Las Vegas Blvd Ste. 2001, Las Vegas, NV, 89109. Phone: (702) 862-7800
Last updated January 19, 2023.
Madame Tussauds Las Vegas Tickets
Standard Admission

All Ages

Regular price $36.99

Discounted Price $29.59

Savings $7.40

Standard Admission + Marvel 4D

All Ages

Regular price $41.99

Discounted Price $33.59

Savings $8.40

MT Standard Admission + Gondola

All Ages

Regular price $66.99

Discounted Price $53.59

Savings $13.40

MT Standard Admission + Buddy V's Meal

All Ages

Regular price $69.00

FunEx Price $55.20

Savings $13.80

MT Standard Admission + Gondola + Buddy V's Meal

All Ages

Regular price $86.99

FunEx Price $69.59

Savings $17.40

MT Standard Admission + Hard Rock + Gondola

Adult

Regular price $115.17

Discounted Price $94.99

Savings $17.52

MT Standard Admission + Marvel® 4D + 7D Experience

Adult

Regular price $52.99

Discounted Price $37.09

Savings $15.90

Ultimate Celebrity Experience : MT+Hard Rock

Adult

Regular price $79.17

Discounted Price $57.99

Savings $21.18