Buy Sesame Place discount tickets for 35% less. Only $51.50 vs $79.99 gate price. Lowest prices guaranteed only with FunEx!
Sesame Place San Diego is now open!
Sesame Place discount tickets are only $51.50 at FunEx vs $79.99 gate price. Save money while experiencing all the fun by buying discount tickets from FunEx today!
What is Sesame Place San Diego?
Sesame Place San Diego is a door that will open to a wonderful world full of thrill, fun, and entertainment. If you want to enjoy a day of your life to the fullest without shelling out a lot of money, then this park is where you want to go. Their gates are now open!
This fun place is designed with everyone's age and interests in mind. There are several exciting rides, roller coasters, splash pads, an interactive musical play area, family-friendly shows and events, award-winning parades, splashy water slides, and a gigantic pool that you can treat yourself to just after buying a single ticket. Long story short, this is definitely a must-visit place for those who are willing to have the best time of their life!
Last but certainly not least, you can save $30.49 without even lifting a finger when buying your discount tickets from FunEx. Wondering how? Simple! Purchase your Sesame Place discount tickets via FunEx, and get up to 36% off on your Silver Passes.
Don't miss the chance to visit the park with your friends, family, and loved ones! Get your Sesame Place tickets as early as today to be one of the first people to experience the wonders of this brand-new park!
Why Pick FunEx for your discount tickets?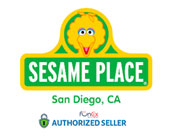 Lowest Prices Guaranteed!
FunEx is an authorized seller of Sesame Place discount tickets. We are the largest seller of discount tickets in the country, and we couldn't have thrived for over 30 years if we weren't highly trusted by our customers. We would love for you to come join our family and enjoy the best price for Sesame Place tickets as well as other attractions nationwide!
Hassle-Free Transaction, Skip the Line!
Another benefit of purchasing from FunEx is that you do not need to print your Sesame Place tickets. Consider your phone your new best friend because all you need to do is present your discount tickets at the gates and, voila, in you go!

We are rated A+ by Better Business Bureau!
Your purchases of discount Sesame Place tickets are backed by our A+ rating by Better Business Bureau!
Need some clarification? Find the answers to your questions by reaching out to us through:
Text/Call at 949-367-1900 from 7:00 AM to 10:00 PM daily or Email help@funex.com
What's New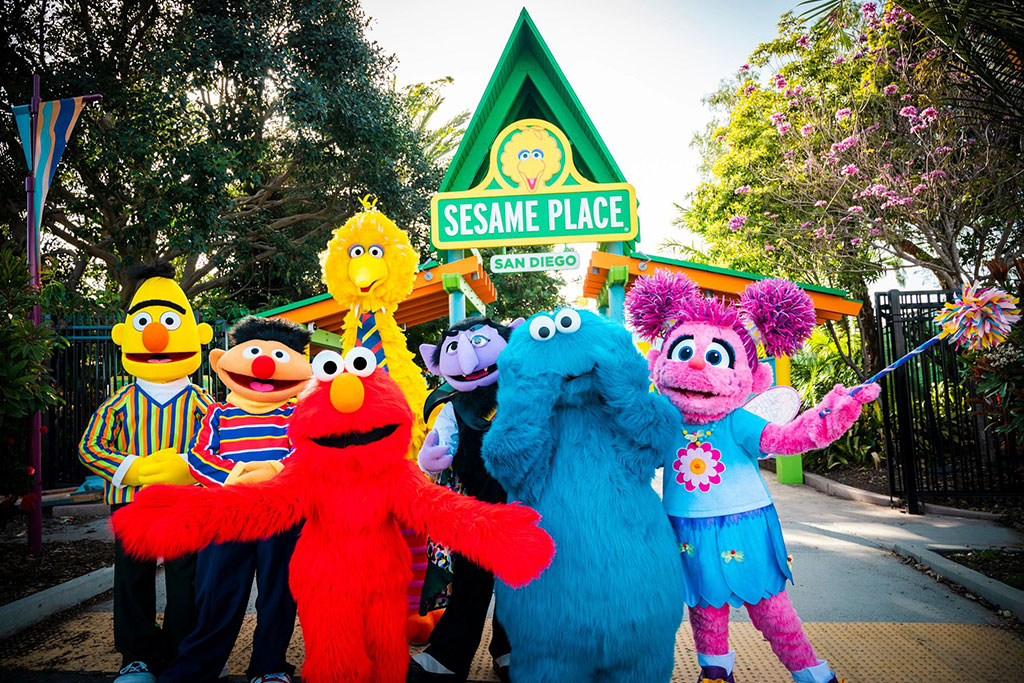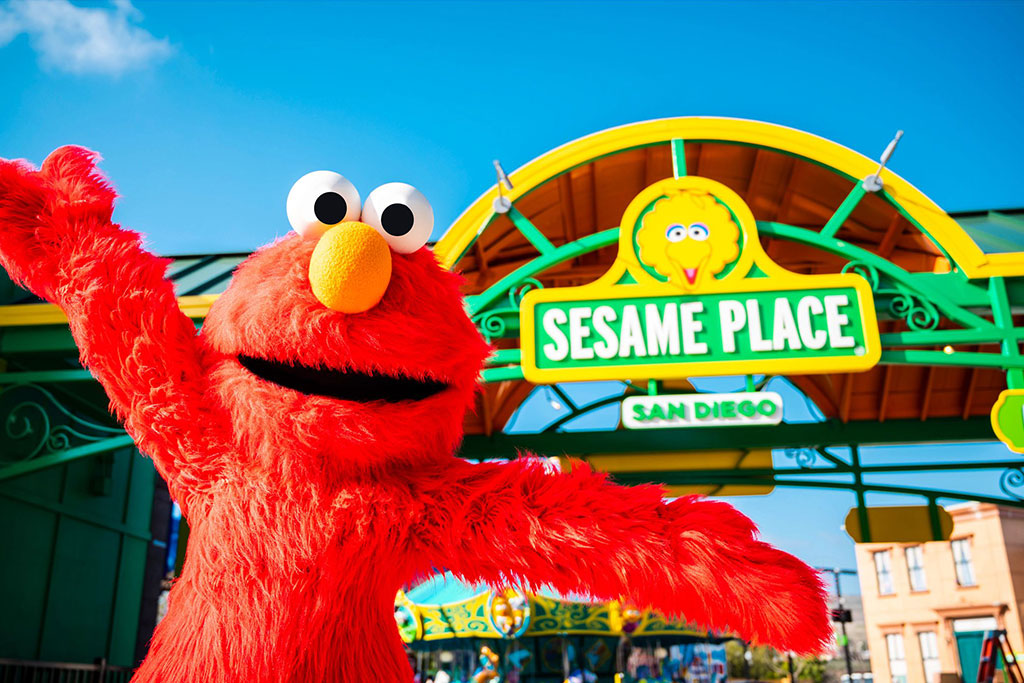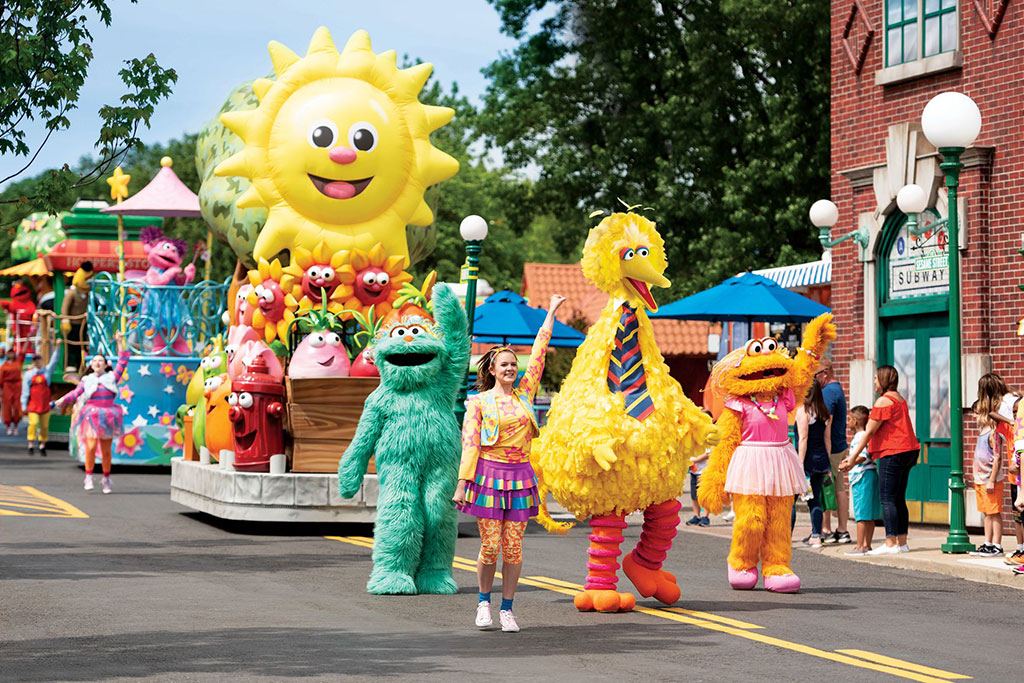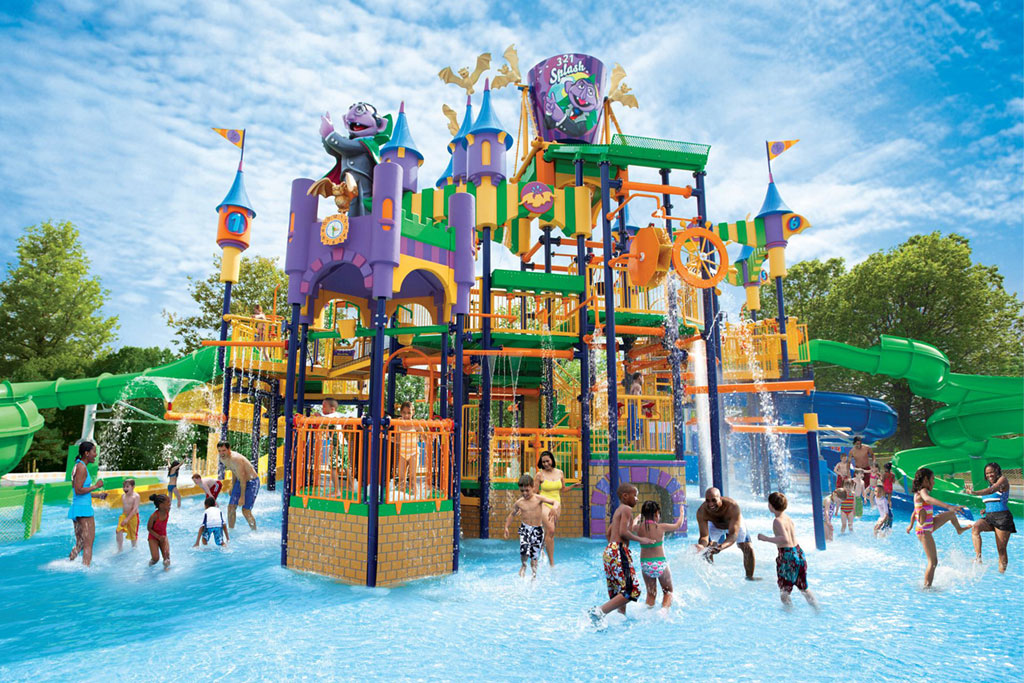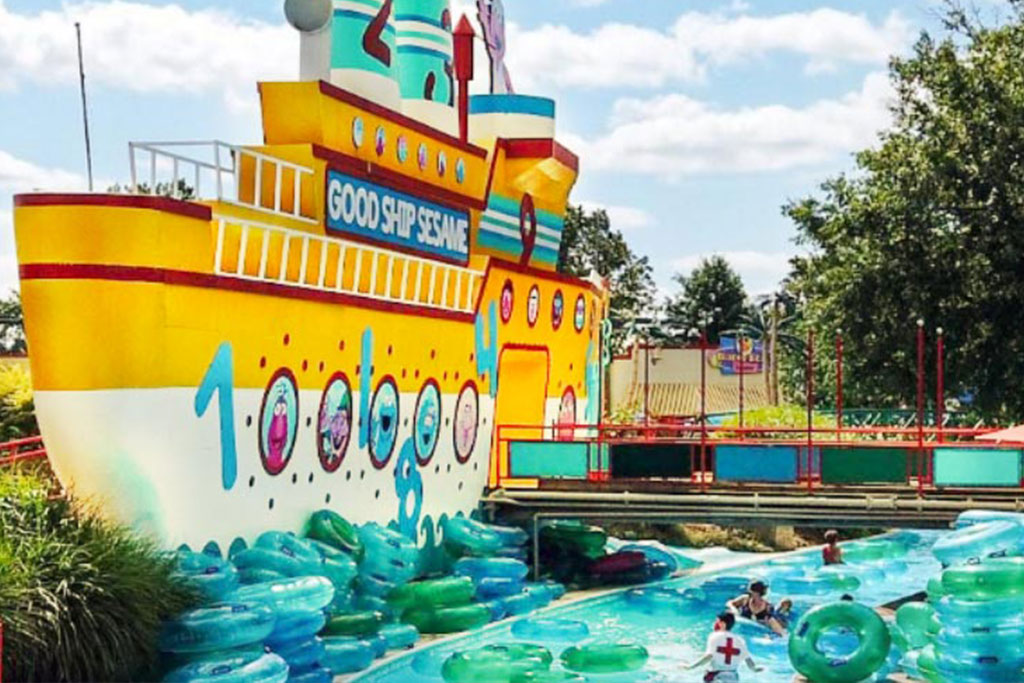 Where is Sesame Place San Diego located?
Sesame Place San Diego is a Sesame Street-themed park located in Chula Vista near SeaWorld San Diego. The exact location of this 17-acre amusement park is 2025 Entertainment Circle, CA 91911, USA. This beautiful destination is the second sesame-street theme-based park opening at the former site of the amazing Aquatica water park.
Furthermore, it is also a certified autism center, making it a perfect place for kids with sensory concerns.
Is one day enough for Sesame Place San Diego?
Sesame Place San Diego is home to seven dry rides, 11 water attractions, a 500,000-gallon wave pool, and several amazing restaurants and shopping areas. For kids, this place is heaven. To sum up, it is an all-in-one package of thrill, knowledge, fun, entertainment, and enjoyment that takes about 1.5-2 days to fully explore. Plus, you can also get a great discount on the purchase of a Sesame Place ticket through FunEx. For additional year-round adventures, buy the Silver Season Pass for only $108.50 vs $138.99 gate price for unlimited return visits through January 2, 2023!
What rides and slides are at Sesame Place San Diego?
Some amazing rides at Sesame Place San Diego that you should try out are: Super Grover's Box Car Derby – full of exciting hills, large turns, and mini-drives. This steel roller coaster is available to those who are at least 38 inches tall. To ride alone on this exciting roller coaster, you should be 42 inches tall. Also, you can ride the Sunny Day Carousel – a colorful and cute ride available for everyone without any age restriction. Those who are at least 42 inches tall can get access to this ride without a supervising companion. Sunny Street Soar and Spin – you will get to soar high in the sky with a furry friend's balloon!
Here are some more you should definitely check out:
Rub-A-Dub Sub:

Get ready for a wonderful bubbly adventure and step in the world of excitement with this Rub-A-Dub Sub ride. This ride is specifically for kids, but hand-held children are not permitted here as well. In order to ride alone, the height of the guest should be at least 36 inches; otherwise, a supervising companion will accompany the rider throughout.

Rosita's Harmony Hills:

This outdoor attraction in the play area near SeaWorld San Diego is ideal for children ages five and under. After buying Sesame Place discount ticket to this park, you can crawl, climb, jump, and create great 'música' around the beautiful rolling green hillsides of this amazing ride. The presence of a supervising companion is obligatory for this ride.

Elmo's Rockin' Rockets:

This ride will take you to an amazing world that is beyond imagination. You can enjoy your trip to outer space just by hopping in on one of Elmo's rocket ships designed to help you witness the wonders of space. Children below the age of six months are not allowed on this ride even if they have a Sesame Place ticket.

Cookie Climb:

Those who are at least 38 inches tall can enjoy this cookie climb ride and get on top of the Cookie Monster's tower in the middle of a cookie crumbs cloud. If you are 48 inches tall, then no one can stop you from riding this amazing slide alone. For kids at a height of 38 to 47 inches, a supervisor is required to go on the ride with them. This ride is not available for guests who are less than 38 inches tall even if they have a Sesame Place ticket.

Abby's Fairy Flight:

There's good news for everyone who cannot enjoy the Cookie Climb because of the height requirement. This magical ride called Abby's Fairy Flight ride has got you covered. It is accessible to all guests who are 36 inches and above. Your whole family can bask in the amazing magical adventure when the Abby's wand sprinkles its magic, allowing the riders to fly around the park in this family swing ride.
Are there live shows at Sesame Place San Diego?
Yes, there are live character shows! Along with several rides, the park also offers a myriad of great shows and parades, and this live character show is one of them. You can cheer, sing, and dance with your family members during the one and only show-stopping Sesame Street parade.
Moreover, many live shows featuring the Sesame Street friends are held in the outdoor theater near SeaWorld San Diego that doubles your joy for free. So, get your discount tickets today because their shows are something you should experience at least once in your life!
Be sure to join the Sesame Street Party Parade: this energetic and colorful parade in the park will get you dancing at the amazing beats, dancer or not. Get ready to shake your body because the performers in this Sesame Street party parade will get you in a joyful party mood with their rope jumping and hula hooping. The parade is a big hit with kids, so we recommend adding this parade to your wish list the moment that you buy your Sesame Place tickets for your family.
Does Sesame Place San Diego have a water park?
Yes – in fact, the Sesame Place water park has many splashy rides, slides, and roller coasters, which are available to make your trip more exciting after you buy your Sesame Place discount tickets. Take a look at the rides below and see how much thrill and enjoyment awaits you at the Sesame Place water park!
The Count's Splash Castle:

It is an interactive, multi-level attraction featuring loads of water slides and multiple roller coasters. There is also a 500- gallon water bucket in this wet play area that soaks everyone who stands under it. With a Sesame Place discount ticket and height of 42 inches, you're all set to enjoy this ride, but don't forget to maintain the proper riding positions and control over the handles when you jump on this terrific ride at the Sesame Place water park.

Snuffy's Spaghetti Slides:

Get ready to twist and turn in a 60-foot-long slide that ends in a huge pool. Snuffy's Spaghetti Slide is composed of two open-air and four enclosed water slides and is available to every guest who is at least 42 inches tall. Proper swimwear is mandatory to enjoy this ride, and cotton and nylon shirts are forbidden to wear on this slide. A life vest is required if you are less than 48 inches tall.

Ernie's Twisty Turny Tunnels:

This water tube ride is full of twists and turns, and you can choose from three different slides (each 60 foot long). There are one open-air and two enclosed slides in this mesmerizing ride that will take you to the heights of joy and entertainment. To go on this ride, you should be at least 42 inches tall and less than 300 pounds.

Big Bird's Rambling River:

Cool off, relax, and chill out on this relaxing and fun-filled ride in the Sesame Place water park. You can float along the 1,250-foot slow and lazy river, which is a great option if you plan to visit the park with your family. Everyone except hand-held infants is allowed to enjoy this ride without any height or weight restrictions.

Topsy Turvy Tunnels:

Don't forget to bring along your best friend if you are planning to get on this ride because you need a partner for this splish-splashing 60-foot-long ride at the Sesame Place water park. For this water tube ride, a height of 42 inches is required.

Honker Dinger Dash:

Do the dash with the Honker Dinger Dash ride at the Sesame Place water park. Hurry up, buy your Sesame Place ticket, challenge your friends and partners, grab a mat, and start a competition. This fun-filled ride consists of six lanes of water slides that are enclosed completely, and the most exciting part of this ride is the 180-degree turn that changes the game. Who will win? Buy a Sesame Place discount ticket to find out! To go on this ride, you must be wearing proper swimwear, be 300 pounds or less, and be at least 42 inches tall.

Oscar's Rotten Rafts:

This water slide has a family-sized raft in which a whole family or group of friends can ride simultaneously. Four people who are at least 41 inches tall can go on this exhilarating raft ride after the purchase of a Sesame Place ticket. Don't miss this water adventure because not many amusement parks in the world offer this type of slide.
The Sesame Street Neighborhood
Prepare to step inside the brand-new Sesame Street Neighborhood! Explore Hooper's Store, Abby Cadabby's Garden, Big Bird's Nest, and the classic 123 Stoop on this colorful neighborhood. Look for special interactive components around The Neighborhood to add to the excitement of your stay!
Keep an eye out for interactive play throughout The Neighborhood – this includes various mundane activities that are made special by special characters as well. Listen well to the best storyteller on Sesame Street – a crowd favorite, no other than Big Bird! Don't forget to take selfies in front of Abby Cadabby's Garden and in various locations around the park!
While in San Diego, you may want to check out another attraction that is also in store for you!
Drop by SeaWorld San Diego
SeaWorld San Diego is a famous animal theme and oceanarium park located in San Diego, California. This marine mammal park is owned, managed, and operated by SeaWorld Parks and entertainment. SeaWorld San Diego is famous for its rides, including Bayside Skyride, Riptide Rescue, Ocean Explorer, Sesame Street Bay of Play, and Sky Tower.
In addition to that, many roller coasters like Electric Eel, Emperor, Manta, and Tidal Twister make this place a tourist attraction. After buying a ticket to SeaWorld San Diego, you can enjoy the animal exhibition where dolphins, killer whales, seals, and sea lions are all set to amaze you to no end.
Tips on Visiting Sesame Place San Diego
Height restrictions.

Many rides and slides in this wonderful park are available for guests who are at least 38 inches tall, so keep this in your mind before planning a visit to this place. There are also plenty of fun options for the little ones as well so they are bound to have a good time as well.

Keep your shades in your bag.

The park can be very bright during daytime, so it never hurt anyone to have extra eye protection. Some alternatives to sunglasses are hats, caps, sun visors, and the like.

Pack extra!

Pack some extra clothing, masks, and essentials for your trip.

Shop!

The shopping area of this wonderful park is worth seeing, so we suggest stopping by there.

Be early.

Get your Sesame Place discount tickets and come to the park early in the morning to avoid the long waiting lines.

Prepare for contingencies.

Keep some extra cash with you (even after buying your Sesame Place discount tickets).

Explore the food places!

Make the best out of your visit by not only trying out the rides but also experiencing great places to eat. Be sure to drop by the affordable restaurants and grab a bite to fuel yourself up during the exploration!
Frequently Asked Questions about Sesame Place San Diego :
Do I need reservations for Sesame Place San Diego?

Reservations are not required for the theme park. FunEx tickets can be used any day before expiration (typically 1 year from purchase or by year end depending on ticket type)

How big is Sesame Place San Diego?

Sesame Place San Diego is approximately 17 acres of pure fun and enjoyment!

What day does Sesame Place San Diego open?

Sesame Place San Diego is now open to the public! They will be operating from 10:00 AM to 6:00 PM on weekends, and 10:00 AM to 5:00 PM on weekdays.

What are the shopping options available at the park?

Hooper's store, Sesame Souvenirs, and online merchandise stores in this marvelous park have various unique and pocket-friendly gift items that you can purchase!

Where is the park located?

The park is located in Chula Vista, California, beside the old Aquatica water park, at 2052 Entertainment Cir, Chula Vista, CA 91911. It is within walking distance of SeaWorld San Diego.

Does the park allow pets inside the park?

Pets and animals in general are, unfortunately, not allowed into the park with the exception of service animals.

Can I re-enter the park if I have to leave for some reason?

Returns to the park on the same day are possible. Guests must have their Sesame Place discount ticket or Season Passes and go through bag check checkpoints after exiting the parking lot.

What do my admission tickets include?

Your Sesame Place tickets will include access to rides and shows. Some attractions may require reservations or additional fees.

Is the park a part of SeaWorld?

Yes. They are situated close to each other – just a couple of steps away, and this fantastic amusement park is operated by no other than SeaWorld Entertainment.

Do I have to print my Sesame Place tickets from FunEx?

No, through FunEx, you can just show your Sesame Place discount tickets on your phone at the entrance for easy entry.

How soon do I receive my Sesame Place tickets from FunEx?

You will receive your Sesame Place discount tickets instantly after your purchase along with your receipt!

Will the water attractions be available all year round at the park?

No, the Sesame Place water park will be open seasonally.

Am I allowed to bring outside food and beverages inside the park?

No, outside food and beverages are not allowed inside the park except for a bottle of water or refillable water bottle. The only exception is for guests with special dietary needs and baby food/formula.

What age is Sesame Place appropriate for?

The park is ideal for kids ages three through 10.

What happens if it rains?

If weather conditions affect ride operations, you can visit Guest Relations to get a Sunny Day ticket, which allows you to return to the park on any day within a year's time without paying for more tickets. This offer does not apply to Season Pass holders.

Can I see everything that there is to see at the park in one day?

Probably not. Between all the dry rides, wet rides, shows, and shopping, you will need one and a half to two days at the park to see everything.

Are lockers available to rent at the park?

Yes, you can rent one for a fee.

Are there ATMs located inside the park?

Yes.

Does the Sesame Place water park provide towels?

No, but they do sell them at the gift shop.

Does the park offer kosher food?

Yes, Elmo's Eatery sells it.

Is smoking allowed?

No, smoking is prohibited.

Is the park handicap accessible?

Yes, they offer handicap parking, low sensory areas, quiet rooms, sign language interpretation, show scripts, wheelchair accessible restrooms, and more.

Are there wheelchairs available to rent in the park?

Yes. The wheelchairs will be available on a first come, first served basis.
Sesame Place San Diego Tickets