Catalina Express is NOW OPERATING round-trip service to Catalina Island.
All passengers and employees are required to wear a face covering or mask that covers their mouth and nose when in the terminals or on board the vessels.
Buy cheap Catalina Express discount tickets $18 less than gate price! Save 22% on your purchase only on FunEx. Lowest price guaranteed.
Reservations are required after tickets are purchased. Call (800) 481-3470 from 6:00 AM to 4:30 PM. *Excluding travel on May 28-30, July 1-7, and Sept. 3-5, 2022

For a Vacation... or for a Day. Catalina Island is Just an Hour Away!
Discover Paradise on Catalina Island, where endless crystal clear waters and dramatic vistas surround you. With its year round Mediterranean climate, and plenty of activities to enjoy, it's no wonder more than one million travelers choose Catalina Island as their getaway each year. Catalina Island can be enjoyed for the day or for an overnight stay.
More than one million passengers set sail to Catalina Island each year on board Catalina Express. Catalina Express offers year round service and up to 30 departures daily from ports in Dana Point, Long Beach, and San Pedro. The fleet consists of eight high-speed vessels including four large catamarans. Known for its sleek lines, the Catalina Express fleet has an unparalleled track record of reliability and safety in taking passengers to and from Catalina Island.
Each vessel offers inside cabin seating, outside upper deck seating, full bar, refreshments, snacks and wheelchair accessibility. For an additional fare some offer private lounges, Commodore or Captain's, which can be pre-booked and where passengers enjoy increased privacy, a complimentary beverage and priority boarding.
What's New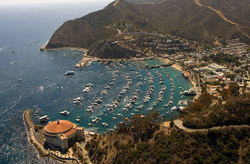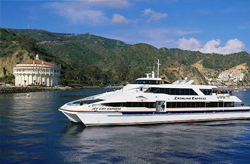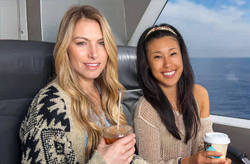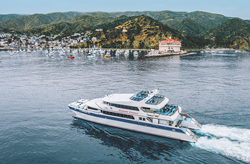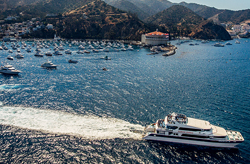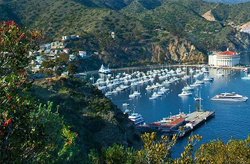 Last updated May 12, 2022.