San Diego Zoo discount tickets start at $43.75 vs $55 gate price! Get up to $13.00 off exclusive only with FunEx! Lowest prices guaranteed on FunEx!
The fun begins in the wild! Join in on the wonder and excitement at San Diego Zoo with your discount tickets!
Overview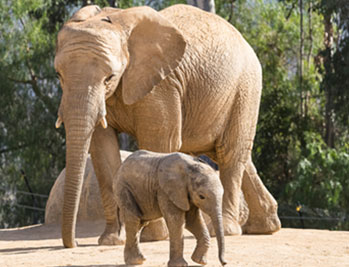 Keep your eyes open for over 4,000 rare and paw-some animals! Your discount tickets to San Diego Zoo gives you access to see giant pandas, tigers, polar bears, hippos, and so much more!
The festive, lively atmosphere makes the zoo a great place for family fun. Discover the wonders of wildlife with animal encounters, interactive experiences, and exciting animal presentations and shows. A leader in animal care and conservation, the San Diego Zoo is at the heart of the San Diego experience. Purchase your FunEx discount tickets today and come visit!
Why pick FunEx?

Our company guarantees to give you discounted tickets to your favorite attractions at the best price with San Diego Zoo being one of the hundreds of attractions that we offer at a discounted rate. For the past 30 years, we have offered the cheapest discount tickets and discount passes possible and great corporate benefits to thousands of companies. Buy your tickets now and enjoy the biggest discounts in the industry!
Here is the perfect part: company sign up and individual registration are totally free with your employee access code (EAC) or with your work email address. Yes, reading that again will not change the words. They are free! After registration, you can enjoy huge discounts on theme parks, water parks, museums, zoos, aquariums, and outdoor and indoor adventures all over the United States!
Need some clarification? Find the answers to your questions below or reach out to us through text/call at 949-367-1900 or help@funex.com.
Another benefit of purchasing with FunEx is that you do not need to print your discount tickets. Consider your phone your new best friend because all you need to do is present your discounted tickets at the gates and, voila, in you go!
Attractions at San Diego Zoo
It is more than just a zoo! Explore the beautiful and fun things to do with your discount tickets in addition to getting to know the wild animals!
Guided Bus Tour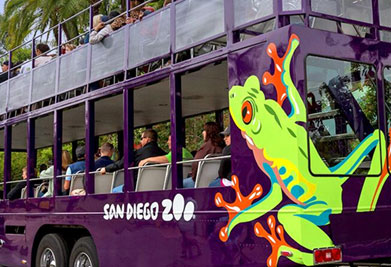 Join this round-trip tour aboard a double-decker bus! With tours from 9:00 a.m. to 5:00 p.m. daily, this no-reservation-required opportunity is a 35-minute informational adventure about San Diego Zoo's effort on saving species worldwide and how you can help!
Board the bus near the zoo's entrance!
PRO TIP: Your discount ticket includes unlimited use of the Guided Bus Tour!
Skyfari® Aerial Tram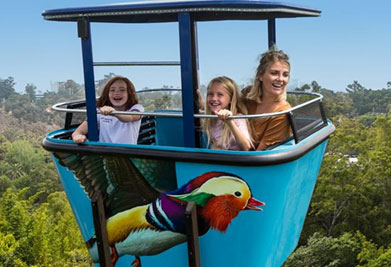 Appreciate the fantastic view that San Diego Zoo offers from above with your unlimited use of the Skyfari Aerial Tram included in your discount ticket!
Please note: Kids younger than eight years old must be accompanied by an adult, and strollers and wheelchairs cannot fit on the tram. To see a complete list of the things to do and attractions to see in San Diego Zoo, check their Attractions page here.
Dining Options
All the roaming around could leave you with an empty stomach. Be sure to recharge your energies by stopping by their restaurants. Get to choose among restaurant dining, casual dining, quick bites, and dining programs!
Albert's Restaurant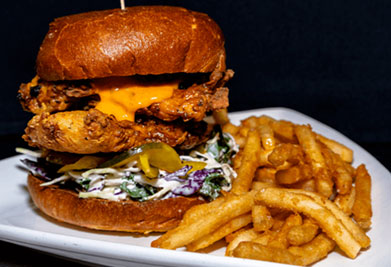 Albert's Restaurant gives full-service dining featuring chef-inspired plates, a patio with a private waterfall, and a full-service bar.
They are open from 11 a.m. to 3 p.m. Monday through Thursday; 11 a.m. to 8:30 p.m. Friday; and 10 a.m. to 8:30 p.m. Saturday and Sunday.
San Diego Zoo Sandwich Co.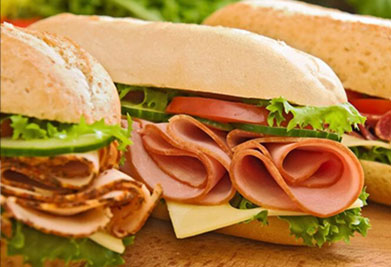 Located just inside the Zoo entrance, this restaurant offers hot breakfast, specialty sandwiches, soups from scratch, ice cream, and fresh salads.
They offer breakfast from 8:30 a.m. to 11 a.m., and lunch starts at 11 a.m.
What's New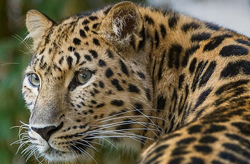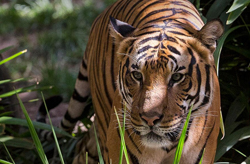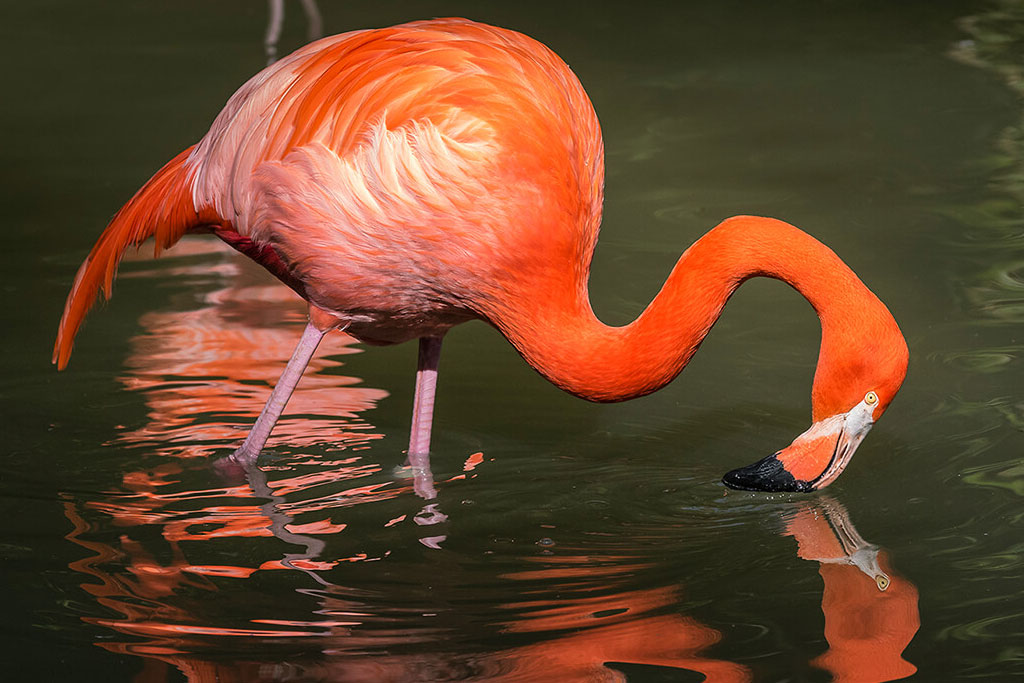 Frequently Asked Questions:
Are reservations required?

No, reservations are not required.

Are advanced date-specific discount tickets required prior to visiting the zoo?

No, date-specific discount tickets are not required prior to visiting. Your discount tickets are valid one year from the purchase date.

Where is San Diego Zoo located?

The zoo is located at 2920 Zoo Drive, San Diego CA. 92101.

What are San Diego Zoo's operating hours?

The zoo is open all year round, including holidays! Be sure to buy your discount tickets early to avoid the busy days! They are generally open from 9 AM to 9 PM.

How much are General Admission tickets for adults?

General Admission tickets for adults if bought directly at the gates are $65.00, but when purchased through FunEx, they are at the discounted rate of $50.95.

How much are General Admission tickets for children?

General Admission tickets for children if bought directly at the gates are $55.00, but when purchased through FunEx, they are at the discounted rate of $43.75.

Is there free parking?

Yes! The parking lot right across San Diego Zoo as well as the lots surrounding Balboa Park are free to park in. The Safari Park parking lot, however, has a parking fee. Please click

HERE

to see the current parking fees.

Do I need to print my discount tickets?

No, you do not need to print your discount tickets. You can show them on your mobile phone for easy entry.

How soon will I receive my discount tickets?

You will receive your FunEx discount tickets to San Diego Zoo instantly after your purchase along with your receipt!

Does the zoo have lockers for guests?

Yes.

What items should I not bring?

For a complete list of prohibited items inside the San Diego Zoo, please click

HERE

.

How close can a guest get to animals?

VERY close!

Are pets allowed inside?

No, pets and emotional support animals are not allowed inside San Diego Zoo.

Can I bring food into the parks?

Yes, guests are welcome to bring food in small containers that does not require refrigeration. Straws, alcohol, and glass are not permitted.

Does the zoo have access for guests with disabilities?

Yes, San Diego Zoo provides complimentary shuttles to assist you. Their Guest Services can give you a packet that provides more information on these services.

Does the zoo offer wheelchair and ECV rentals?

Yes, wheelchairs and ECVs are available to rent for a small fee on a first-come first-served basis.

Do I need to wear a face mask during my visit?

Masks are recommended for everyone indoors and required indoors for those who are ages two and up who are unvaccinated.

Does the zoo require proof of COVID-19 vaccination?

No, they do not.

Can visitors and guests outside of San Diego visit?

Yes, everybody is welcome in San Diego Zoo. Buy your discount tickets through FunEx today and get to visit and meet a bunch of animals!

Will there be a temperature check?

No, but the zoo recommends that you stay home if you are feeling sick.