Buy your LEGOLAND California discount tickets for only $81.00 vs $102.30! Save $21.30 off the gate price! Lowest prices guaranteed with FunEx!
On upgrades:
Any client ticket can be used to upgrade to a Sea Life, Water Park, Resort Hopper or Membership but it must be done on the day of your visit at Guest Services.
Water Park ticket upgrades can only be purchased at Water Park Guest Services or the Main Gate for $30.00 a ticket day of, if capacity permits.
---
ALL NEW: LEGO Ferrari Build & Race
Start your engines for the new LEGO® Ferrari Build & Race Experience, now open at LEGOLAND® California Resort!
Get inspired by racing history in the 'LEGO Ferrari garage' as you sit in a life-size Ferrari F40 made from LEGO bricks. Enter the 'build zone' and let your imagination fire on all cylinders as you create your own LEGO Ferrari race car. Fine-tune your vehicle's performance in the 'test zone', on one of three extreme test tracks, each with different obstacles. Finally, digitally customize your race car, before taking on other racers in the 'virtual race zone' for the chance to set the fastest lap and take the checkered flag.
Plus, our youngest drivers can enjoy the LEGO DUPLO® build zone and drive their imagination as they design their own Ferrari creations with bigger bricks. All at the ultimate LEGO Ferrari Build & Race, exclusively at LEGOLAND California Resort.
What is LEGOLAND California?
LEGOLAND California is a theme park in Carlsbad, California that focuses on the use of LEGO in its attractions. The park has over 60 interactive rides and attractions and receives about a million visitors each year. The rides are divided into ten themed areas: Fun Town, Explorer Island, The Beginning, Sea Life Aquarium, Pirate Shores, LEGO City: Deep Sea Adventure, Castle Hill, Land of Adventure, Imagination Zone, MINILAND USA, and NINJAGO World.
These are all accessible with your LEGOLAND California discount tickets from FunEx!
Visit the park today with your friends and family! The park is now open seven days a week from 10:00 a.m. to 5:00 p.m. or 6:00 p.m. depending on the day.
How big is LEGOLAND California?
The whole park is 128 acres located 75 miles south of Disneyland in Carlsbad, California. It includes a land park, water park, Sea Life Aquarium, and five-star hotels. Families will be happy to know that LEGOLAND California tickets from FunEx are less expensive than the tickets at gate price, which provides guests with the best savings on the market!
Why Pick FunEx for your discount tickets?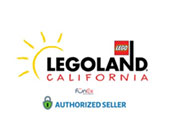 Lowest Prices Guaranteed!
FunEx is an authorized seller of LEGOLAND California discount tickets. We are the largest seller of discount tickets in the country, and we couldn't have thrived for over 30 years if we weren't highly trusted by our customers. We would love for you to come join our family and enjoy the best price for LEGOLAND California tickets as well as other attractions nationwide!
Hassle-Free Transaction, Skip the Line!
Another benefit of purchasing from FunEx is that you do not need to print your LEGOLAND California discount tickets. Consider your phone your new best friend because all you need to do is present your LEGOLAND tickets at the gates and, voila, in you go!

We Are Rated A+ by Better Business Bureau!
Your purchases of LEGOLAND discount tickets are backed by our A+ rating by Better Business Bureau!
Need some clarification? Find the answers to your questions by reaching out to us through:
Text/Call at 949-367-1900 from 7:00 AM to 10:00 PM daily or Email help@funex.com
What's New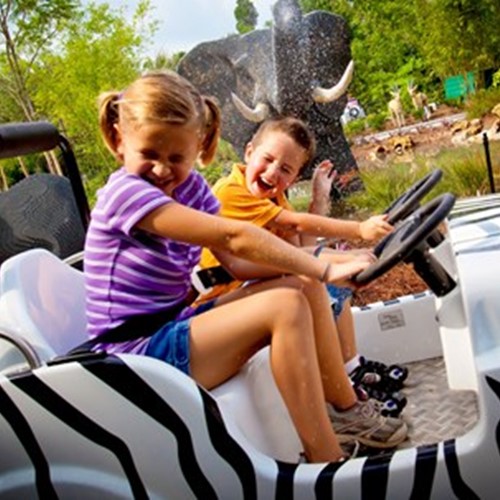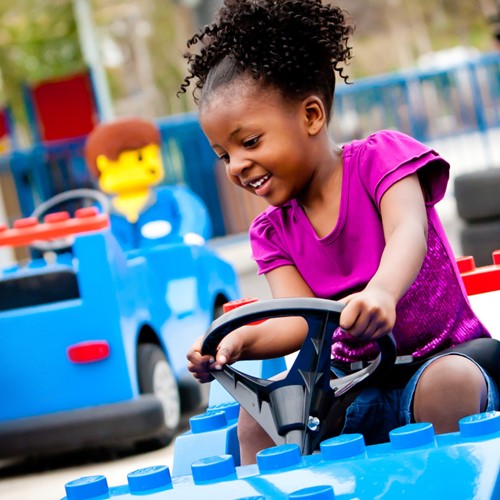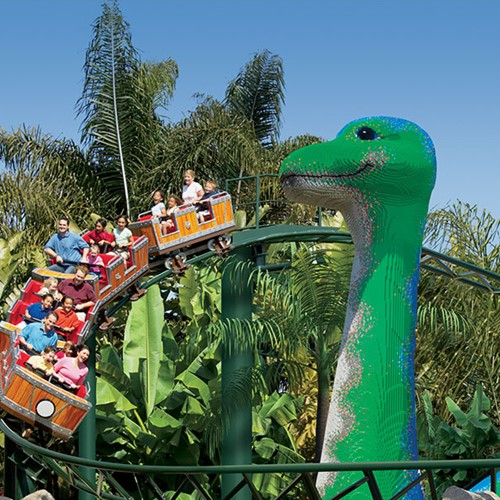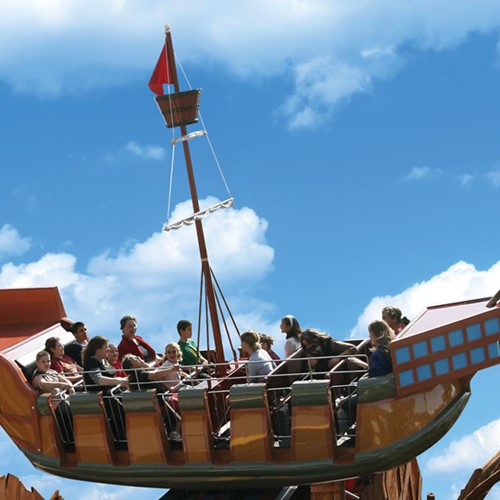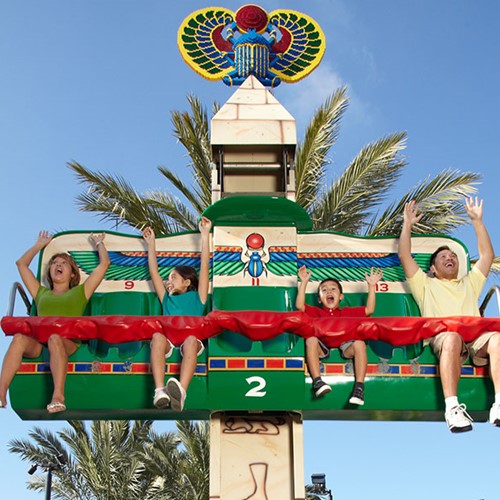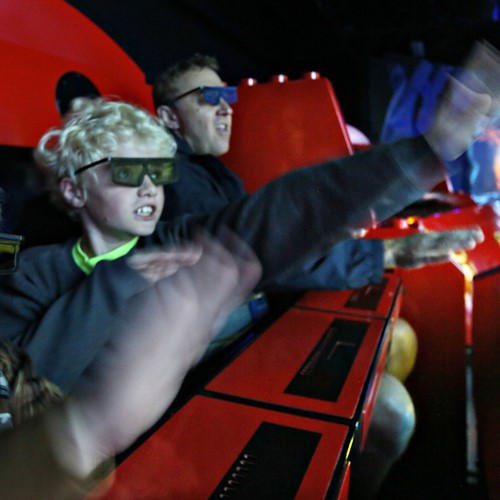 Tips for Visiting Legoland California
Purchase LEGOLAND discount tickets in advance.

Save time and money by buying your LEGOLAND discount tickets through FunEx before coming to the park! Skip the line at the ticket booth and head straight inside the park to begin your adventure.

Choose the best day to visit.

As mentioned above, the park is open seven days a week; however, there are days that the park may be closed due to the slow season, stormy weather, and/or for maintenance purposes.

Download the App.

Having the app on your phone before your visit will help with planning your trip itinerary. The app will show all the rides, accommodations, dining areas, hotels, and more.

Know your kid's height.

While not all rides will require a height limit, knowing beforehand which ones are available to your children will save you time. Some rides require at least 40" to be accommodated on rides and attractions.

Bring some extra clothes.

Whether you are coming to the water park or not, be sure to bring extra clothes for the family. There are lots of rides in the land park that include water splashing and activities where you could get wet.

Charge your phones or cameras.

Capture every memory and have your kids pose in front of iconic structures and characters. Be sure to have enough storage space on your phones or cameras for all the photos! Plus, you will need your phone to show your LEGOLAND California discount tickets to gain easy entry and skip the ticket booth.

Bring cashless payment methods.

Be sure to bring your debit/credit cards or use other cashless payment methods such as Apple Pay because the park no longer accepts cash. This applies to all purchases, including retail, food, beverages, games, and parking.

Be early.

Save more time by coming to the park early. Most of the day, there will be long lines so arriving earlier will lessen your wait times.
What are rides are good for smaller children at LEGOLAND California?
The rides and attractions in the park that are suited for kids under three feet with adult supervision (typically ages two to six years old) are Build and Test, Driving School, Gamespace, Hideaways, Duplo Play, Cole's Rock Climb, LEGO Mindstorms, Lost Kingdom Adventure, and LEGO Life Zone. Find a couple more of kid-friendly rides and activities below.
Build and Test - Build your own LEGO rides and test to see how fast it goes! Race with other kids or race as a family and see who will win!
Driving School - Your kids can earn their own toy Driver's License while they ride their heart out in Driving School. Also available in Junior Driving School.
Gamespace - Let your kids enjoy video games! Then can put their gaming skills to the test in different arcades in Gamespace.
Hideaways - Replicating a jungle-like attraction, kids can run, climb, crawl, and slide in hideaways. There are several slides, ropes, ladders, and tunnels for them to enjoy.
Duplo Play - Perfect for every young builder six years old or younger. Thousands of bricks and toys are ready to be played with.
Cole's Rock Climb - Good for kids who are four to eight years old who want to climb the highest rock. Parents can keep watch just a few feet below.
LEGO Mindstorms – This is a fun experience for kids who are amazed by technology. Your children can build robots that obey their commands!
Lost Kingdom Adventure - Circle around a kingdom inside a coaster while shooting with laser blasters. Kids fight against mummies, skeletons, snakes, and other scary things! This is an adventure to hunt for the treasure of Lost Kingdom.
LEGO Life Zone - A great zone for both kids and parents alike. Kids can build their own LEGO masterpieces and share with other LEGO fans. There is a smart phone charging station in this zone too.
What are the rides and attractions good for kids over three feet?
Kids over three feet (or are seven years and older) can explore Captain Cranky's Challenge, the Train Express, Pirate Reef, Coastersaurus, Skipper School, Kid Power Tower, Dune Raiders, The Dragon, Splash Battle, NINJAGO Ride, Technic Coaster, Beetle Bounce, and Emmet's Flying Adventure Ride.
Captain Cranky's Challenge - What is a theme park without a pirate's boat? Sway back and forth on a pirate ship!
Train Express - Tour around the whole Fun Town riding a cute mini train.
Pirate Reef - Are you ready for a splash? We doubt you will get off the ride dry! Up on the rollercoaster and down to a water splash - firing water cannons across the ship's bows.
Coastersaurus - A thriller ride where you can ride a coaster around a 1,100-pound dinosaur not just once but twice.
Skipper School - Ready for a water ride? Experience being a captain on the high seas with Skipper School.
Kid Power Tower - Get ready for some climb and fall with Kid Power Tower. Kids can climb to the sky and fall when they let go of the rope.
Dune Raiders - Six high slides for the fun of it! Race with your siblings or friends from top of the slide to the bottom.
The Dragon – Kids can ride this coaster to explore the enchanted castle!
Splash Battle - These are for the brave warriors of the sea. Kids can ride a vehicle with a water cannon through pirate-infested waters. Aim your cannon and take your best shots at other riders!
NINJAGO Ride - This is a fun ride where kids can shoot fireballs, lightning, and laser balls at the enemies, which are all in 3D!
Technic Coaster – Kids can experience the thrill of 50-foot-drop on this smooth technic coaster.
Beetle Bounce - Bounce up and down up to 15 feet while riding a beetle!
Emmet's Flying Adventure Ride - This is the biggest attraction in the LEGO Movie World. Children can experience a world created from LEGO Bricks while on a flying couch!
You and the kids have access to all these rides and more with LEGOLAND California discount tickets from FunEx!
You and the kids have access to all these rides and more with LEGOLAND California discount tickets from FunEx!
The NEW LEGO Movie World
Experience three new rides, three new attractions, restaurants, shops, and more in THE LEGO® MOVIE™ WORLD, where the hit movies come to life in LEGOLAND California! We are sure that you will love the three new rides in LEGO Movie World - Emmet's Flying Adventure Ride, where you fly through a world made of LEGO bricks; Unikitty's Disco Drop, a tower rainbow drop and ride; and Queen Watevra's Carousel, where you can ride with the queen and her 60 horses. Inside the Movie World, you can also enjoy Emmet's Super Suite, Benny's Playship, and Build Whatevra You Wa'Na Build. Also located in the Movie World is the newest souvenir shop: The Awesome Shop (with really cool stuff). This shop offers a selection of the LEGO Movie merchandise, including LEGO sets, t-shirts, mugs, and much more!
The NEW LEGO City: Deep Sea Adventure Submarine Ride
The park is no stranger to underwater life! Merlin Entertainment, the owner of LEGOLAND California, added one of the largest investments in the park.
This is an amusing ride and attraction all in one. Guests can ride a mini submarine, which will submerge into water, and let you explore near fish and other underwater life. Like most activities in the park, the ride provides educational and interactive experiences for the whole family.
Dining Options in LEGOLAND California
Bring your appetite! You will not need to pack any food with you because the park not only has rides and attractions but also great dining options that your family can enjoy. LEGOLAND California has all your favorites like cheeseburgers, pizza, sweet treats, tasty salads, fried chicken and more! Popcorn, novelty ice cream, and cold beverages are available at carts weather permitting. The park offers more than 20 diverse food stands and restaurants. Get access all the delicious food with LEGOLAND discount tickets from FunEx!
We have listed the top six restaurants/food stands below that you should check out when you visit the park.
Granny's Apple Fries -

Our first on the list: LEGOLAND's signature treat! Make sure to try this out when you visit. Their Granny Smith apples are coated with cinnamon sugar and secret ingredients plus topped with a vanilla cream dipping sauce. Yum! You can find this food stand inside Castle Hill.

Knights' Smokehouse BBQ -

This restaurant is best for everyone who enjoys original Texas BBQ. Their chickens is cooked low and slow and will melt in your mouth. They also offer pulled pork, beef brisket, pork ribs, alcohol, and beer. You can find this restaurant inside Castle Hill.

Pizza & Pasta Buffet -

A buffet in a theme park? You bet there is one at LEGOLAND California inside Castle Hill! Satisfy your family's cravings by indulging in the best pizza place in the park. They offer quality and homemade pasta, pizza, salads, breadsticks, and soft drinks.

Castle Burger + Castle Ice Cream -

If you and your kids are looking for a great snack combos, Castle Burger and Castle Ice Cream Food Stands are here for you. These are both located next to the Dragon Coaster on Castle Hill. You can enjoy all beef-hamburgers, and your kids can indulge in a wide selection of sundaes. They also have fries, cappuccino, lattes, and espresso.

Fun Town's Urban Kitchen -

Your family will surely enjoy the experience at Fun Town's Urban Kitchen where their chefs cook your meal in front of your eyes! They offer a variety of food from hotdogs, food wraps, fruit snacks, and sandwiches. You'll also love their Create-a-Shake where you can create your shake's recipe.

Ocean Journey Café -

Last on our list but definitely not least, this restaurant is located within SEA Life Aquarium near the entrance. You can still dine in here without a Sea Life Aquarium admission. They have fresh and flavorful food like beef burgers, salads, mac and cheese, and more!
What hotels are near LEGOLAND California?
One day may not be enough for your family to fully enjoy and experience all the rides and attractions in the park, but do not worry because there are some great nearby hotels!
LEGOLAND® Resort Hotel

This resort hotel is located right at the main entrance of the park. It features a multi-themed staycation filled with LEGO features. You and your kids can choose from hotel room themes like Pirate, Kingdom, Adventure, LEGO NINJAGO, or LEGO Friends.

LEGOLAND® Castle Hotel

If your family is up for a great adventure until you go to sleep, Castle Hotel is the best option for you. This hotel has up to 250 LEGO Castle themed rooms with your choice of Knights & Dragons, Royal Princess, or Magic Wizard.

Your kids will have their own quarters with LEGO building tables and scavenger hunt in every room. This hotel also has a pool with interactive water play features and an entertainment courtyard where kids can play.

Each of these hotels has different sets of amenities and benefits to consider. If you are looking for a nice place outside the park to stay for the night, these are some of the best hotels near LEGOLAND California as well.

Carlsbad by the Sea Hotel
La Quinta Inn & Suites
Grand Pacific Palisades Resort
Ayres Hotel & Spa Moreno Valley
Frequently Asked Questions about LEGOLAND California:
Are reservations required for LEGOLAND California?

If your LEGOLAND California tickets are not date-specific, you will need to make a reservation.

Where is the park located?

It is located at One LEGOLAND Drive, Carlsbad, CA 92008, just 30 minutes north of San Diego and one hour south of Anaheim.

What time does the park open?

LEGOLAND California is open from 10:00 a.m. to 5:00 p.m. or 6:00 p.m. depending on the day. For guaranteed entry, check out their calendar here.

How much do LEGOLAND California discount tickets cost per adult from FunEx?

LEGOLAND California tickets can be purchased at the gates for $108.30 or online on FunEx's website at a discounted price of $87.00 for adults ages 13 and older.

How much do LEGOLAND California discount tickets cost per child?

LEGOLAND discount tickets can be purchased at the gates for $102.30 or online on FunEx's website at a discounted price of $81.00 for children ages three through 12.

At what age do kids get into the park for free?

Kids who are two years old or younger are granted free entry into the park and do not need a LEGOLAND ticket.

How much is parking at LEGOLAND California?

Standard parking per vehicle at the park is $25 per automobile. Re-entry is available with a valid parking stub during the same day of your visit. Disabled parking spaces are available near the park entrance with a valid placard.

Does LEGOLAND California accept cash payments inside the park?

The park does not accept cash. Payments must be made using credit or debit cards, contactless bank cards, or Apple Pay. This applies to all purchases, including retail, food, beverages, games, and parking.

What happens if it rains on the day that I visit?

Rain or inclement weather may require the park to temporarily close or suspend some rides and attractions. If a portion of the rides and attractions are closed for an extended period, Resort Management will activate their "Rainy Day Promise," meaning that those with LEGOLAND discount tickets will be able to use their existing ticket for one more visit within one year from the original reservation date. Please check their operating calendar for available dates. The park will not offer refunds for rainy days.

What do I do if we are unable to make our already confirmed advanced reservations?

Visit LEGOLAND California's online Booking Portal . You will be able to reschedule your advanced reservations on your own up to two times and use your LEGOLAND tickets another day. Reservations can be adjusted up to two days prior to your visit before being locked into their system.

Does FunEx really have the lowest prices in the industry?

Of course! In fact, FunEx's LEGOLAND discount tickets are cheaper than AAA and Costco prices! FunEx is the largest authorized reseller of LEGOLAND California tickets across 12 states, and we give great deals and exclusive savings to our valued customers – no catch! Our prices cannot be beat!

Can I tour the park in a day?

Yes, you can tour the park in a day! For a more in-depth exploration of the park, you may also purchase the 2-Day Sea Life Hopper, which you could use to stay in LEGOLAND California for two full days.

Do I need to print my LEGOLAND California tickets for entry?

No, LEGOLAND California discount tickets do not need to be printed when purchased from FunEx. You can show them on your phone to gain entry to the park.

How soon do I receive my LEGOLAND tickets from FunEx?

You will receive your LEGOLAND California tickets instantly right after your purchase along with your receipt!

Can I bring food inside the park?

Coolers and outside food are not permitted inside the park; however, bottled water and any food or beverages required for specific dietary needs are allowed.

What nearby hotel should I stay at?

The LEGOLAND Hotel is by far the best hotel nearby! They have themed rooms and it is located at the main entrance of the park. Like most hotels, it is recommended to book in advance to ensure that there are rooms available. You can check the hotel's availability and GET A SPECIAL 10% OFF on your booking HERE.

When is the best time to go?

The park is quieter when schools are in session, generally from late August to late February, excluding days close to major holidays. The peak hours are between 11 a.m. and 3 p.m. Be sure to consider this when planning your itinerary and buying your LEGOLAND discount tickets.

Is the park wheelchair accessible and accommodating to those with disabilities?

Most attractions are accessible to disabled guests depending on the nature of the disability. Detailed health restrictions are posted at each ride. The park does provide special accommodations for visual and hearing disabilities. Please contact Guest Services two weeks prior to your visit and before you purchase your LEGOLAND discount tickets.

What are the COVID-19 safety measures implemented at the park?

Decreased capacity, cashless payments, social distancing practices, and enhanced cleaning regimes are all part of their complete strategy of enhanced health and safety measures at the park. Temperature checks are no longer required upon arrival.

Do I need to wear a mask or facial covering?

While masks are no longer required for vaccinated guests, the park strongly encourages unvaccinated guests to continue to wear one.

Is proof of vaccination required for guests?

No, both vaccinated and unvaccinated guests can enter the park.

How can I contact LEGOLAND California?

For further questions, you can contact them at 760-786-0034. If you want to avoid a long wait time, you can always call/text FunEx at 949-367-1900 or email us at help@funex.com for prompt service and assistance with making your reservation and resolving your LEGOLAND ticket concerns.
Last updated May 26, 2022.
LEGOLAND California Tickets
1 Day Legoland Ticket

Child (ages 3-12)

Regular price $102.30

Discounted Price $81.00

Savings $21.30

Adult (ages 13+)

Regular price $108.30

Discounted Price $87.00

Savings $21.30

2-Day Legoland + SEALife Hopper

Child (Ages 3-12)

Regular price $122.30

Discounted Exclusive Ticket $89.99

Savings $32.31

Adult (ages 13+)

Regular price $128.30

Discounted Exclusive Ticket $96.00

Savings $32.30

*Ticket includes Two (2) Day admission to LEGOLAND®️ California Theme Park AND SEA LIFE Aquarium. 2nd Day must be used within nine (9) days of first visit.

2-Day Legoland + SEALife + Legoland Water Park

Visit all three attractions on the same day, or visit LEGOLAND California/LEGOLAND Water Park on the first day and return to SEA LIFE Aquarium within 9 days (unless noted otherwise on your ticket). If a guest plans to visit SEA LIFE Aquarium on another day, they must bring their ticket back to Guest Services.

Child (Ages 3-12)

Regular price $145.99

Discounted Exclusive Ticket $99.99

Savings $46.00

Adult (ages 13+)

Regular price $151.99

Discounted Exclusive Ticket $106.00

Savings $45.99

*Ticket includes Two (2) Day admission to LEGOLAND®️ California Theme Park, SEA LIFE Aquarium, LEGOLAND Water Park. 2nd Day must be used within nine (9) days of first visit.