Buy discount tickets to LA County Fair at a discounted price of only $14 vs $21.60 gate price. Lowest prices guaranteed with FunEx!
Is the LA County Fair open?
The LA County Fair 2022 will be open from May 5 to May 30! They will be operating Thursday to Sunday from 11 AM to 11 PM, just in time for Cinco de Mayo. Be ready for an a-MAY-zing month of food and beverages, concerts, competitions, and so much more experiences!
Who is playing at LA County Fair 2022?
It's a perfect time for fans to come together this year – LA County Fair concerts are finally back! Catch your favorite artists on-stage and rocking their heart out with their A-grade performances. Jam to the following bands and independent acts with your discount to LA Fair tickets:
The Beach Boys
Kip Moore
Michael Winslow
Brett Young
Kansas
The Manhattans
Lady A, and so many more!
The final act will be announced soon and is definitely something you should keep an eye out for!
Why Pick FunEx for your discount tickets?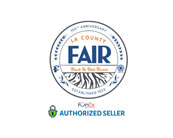 Lowest Prices Guaranteed!
FunEx is an authorized seller of LA County Fair 2022 tickets. We are the largest seller of discount tickets in the country, and we couldn't have thrived for over 30 years if we weren't highly trusted by our customers. We would love for you to come join our family and enjoy the best price for LA County Fair tickets as well as other attractions nationwide!
Hassle-Free Transaction, Skip the Line!
Another benefit of purchasing with FunEx is that you do not need to print your discount tickets. Consider your phone your new best friend because all you need to do is present your tickets at the gates and, voila, in you go!

We Are Rated A+ by Better Business Bureau!
Your purchases of discount LA County Fair 2022 tickets are backed by our A+ rating by Better Business Bureau!
Need some clarification? Find the answers to your questions by reaching out to us through:
Text/Call at 949-367-1900 from 7:00 AM to 10:00 PM daily or Email help@funex.com
What's New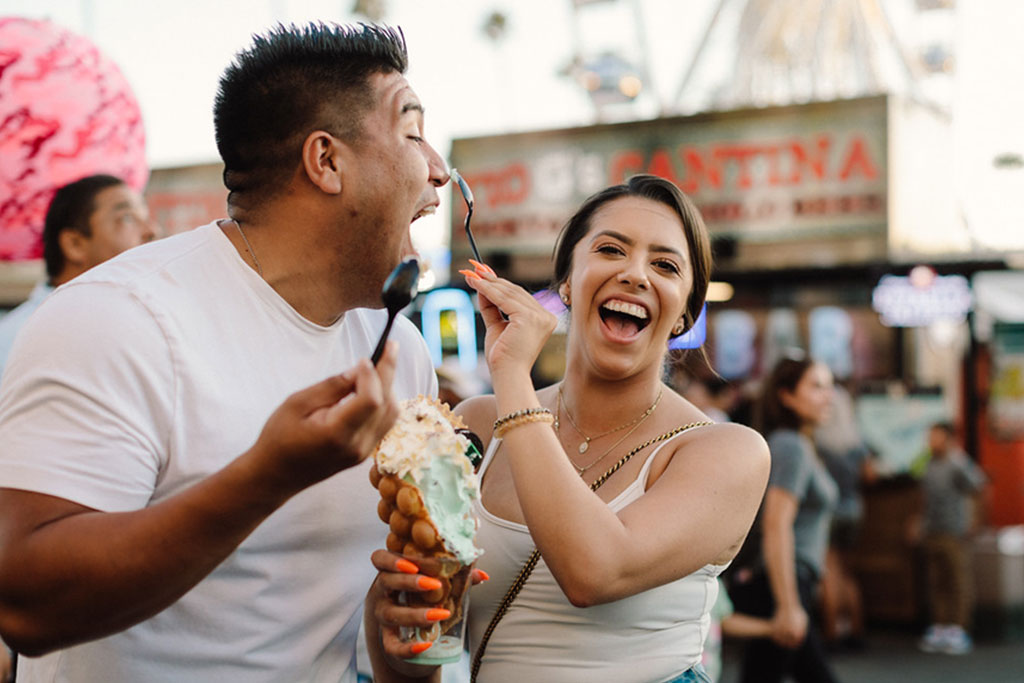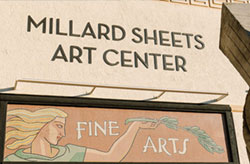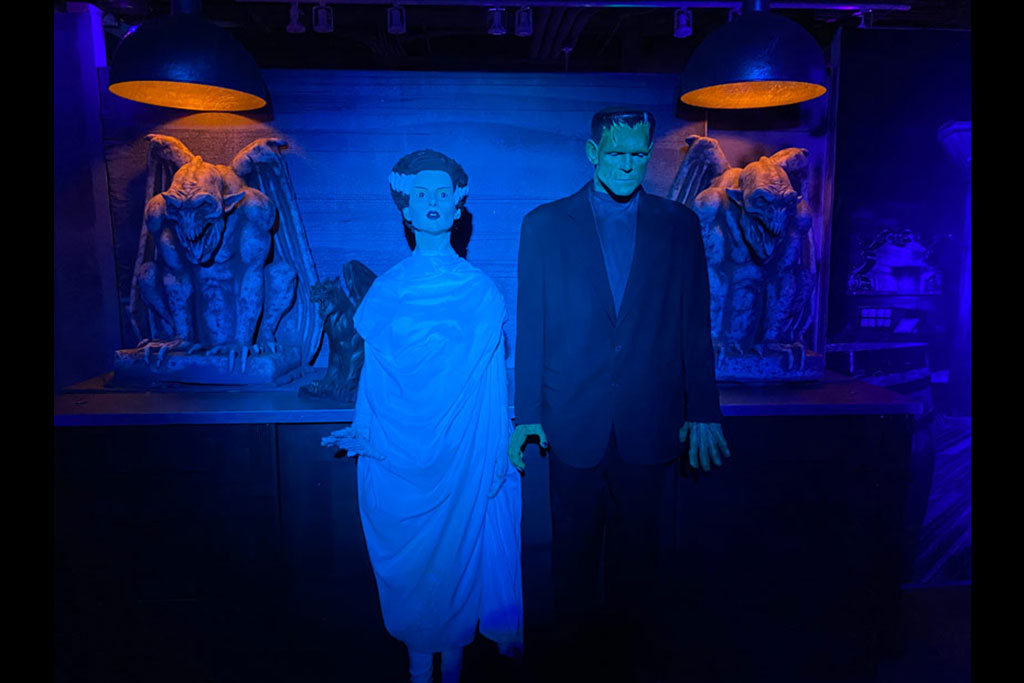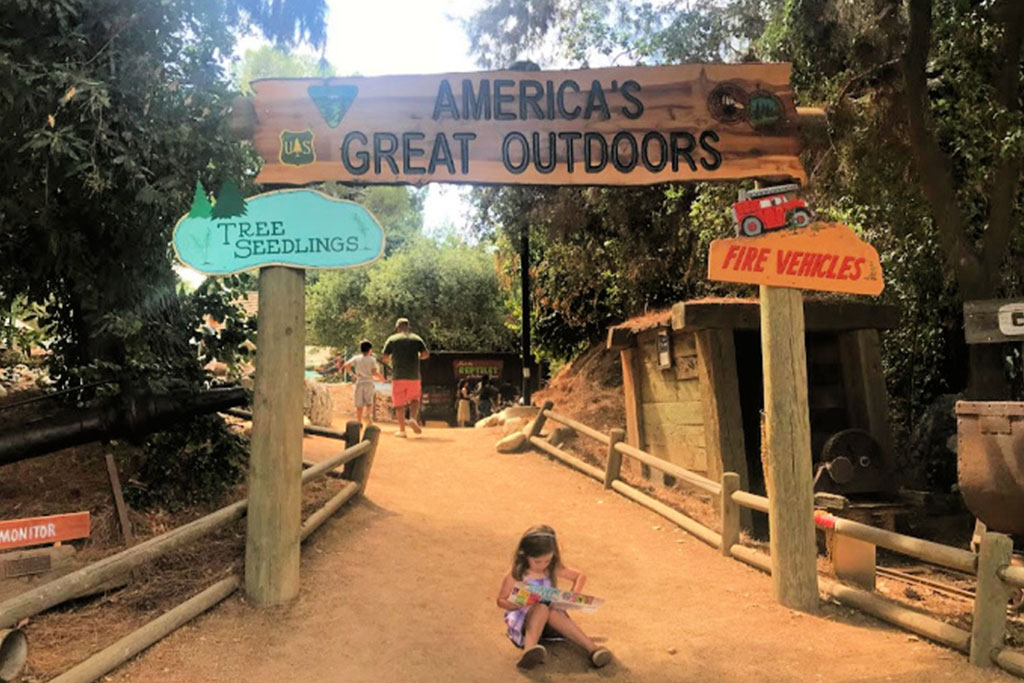 What are the rides at LA Fair?
It's the return of the Ray Cammack Shows Carnival! Expect a total of 64 rides at the carnival, with new additions to the bunch such as Kiddie Bumper Boats, Liberty Wheel, New York New York, and Winky the Whale.
Be sure to purchase your discount tickets to LA Fair from FunEx to get them at a much cheaper price!
What are the Expo Halls present at LA County Fair 2022?
There is a lot of Expo Halls at the LA fair this year! Read on below to find out the different ones you'll find at the LA County Fair 2022. Buy your discount LA County Fair tickets online before coming to the venue!
Millard Sheets Art Center
Think as if it's 1922 all over again and travel through 100 years as LACF transforms the gallery into a museum dedicated to the Los Angeles County Fair Association and the Fair's founders which will all be featured in the entry hall. Also find artworks that depict LA Fair's heritage. LionLike MindState will hold art and poetry events on the terrace on Friday and Saturday.
Haunt Supershow
The Haunt Supershow, now in its third year at the LA fair, will be celebrating with an all-new "100 Years of Horror" exhibit. Museum of Monsters, a popular social media photo op attraction, will also be back, as will a gigantic professionally built horror maze with live actors! In addition, there will be unique horror and pop culture retail merchants, as well as large inflatables and horror-themed games.
Esports Gaming World
This is a haven for gamers all around the county!
It's the fourth year of the eSports Gaming World (EGW) event at the LA fair. With dozens of PC and console gaming stations, as well as a professional competition stage with Twitch livestreaming, EGW allows visitors to take part in fun activities, competitions, and even the chance to join a tournament on stage! In addition, EGW includes virtual reality installations, interesting gaming merchants, and great picture opportunities for the whole family to enjoy!
Schools' Agriculture & Nutrition Fair
The Schools' Agriculture and Nutrition Fair, a tribute to LA County agriculture, is being presented by LACF in collaboration with the 48th District Agricultural Association. The LA Fair will showcase agricultural and nutrition-related entries from schools across the area. Teachers and students can participate by going to their website.
Grab people you know plus some more and bond over this seasonal fair! Be sure to get your discount to LA Fair tickets via FunEx to get the biggest dollars off of your purchase.
What attractions are at LA County Fair 2022?
Have you ever seen such beautiful places and attractions – all available for discount prices vs gate prices? May is your lucky month! Buy tickets to the fair and get to enjoy the perks and enjoyable activities inside!
America's Great Outdoors – The Hill
The Great Outdoors returns to its perch atop The Hill. There is over 25 years of collaboration among the Fair, the US Forestry, the Bureau of Land Management, and the Los Angeles County Fire Forest Division for its goal on educating visitors about fire safety and the beauty of local forests. The theme for the entire hillside this year will be America's Great Outdoors.
On the western end, Forestry and Fire will continue its programming and grow into the top of the slope behind the F&G Pavilion. More animal exhibits and forestry education, such as advising people about hiking in the local mountains and national parks, will be held in that region. Professional tree climbers will perform on a stage in the heart of the Hill as part of the US Forestry's Tree Circus.
It's the perfect time to get discount to LA Fair tickets through FunEx!
Flower & Garden Pavilion – The Hill
Cheers to 100 Years is the theme of this year's Flower & Garden Pavilion's Centennial celebration. Flowers will be used to depict the Fair's history in the Pavilion. With a tribute to the forest, wildlife, and the historic Golden Empire Gold Rush, the center waterfall will complement America's Great Outdoors. Expect to witness a floral Clock Tower and murals depicting the decade's most popular flowers.
Get your discount tickets early to save dollars off vs gate price.
Will there be competitions at the fair?
Yes, there will be! Join contests at the LA fair that relate to not only Culinary, but also Agriculture!
Culinary Competition
The culinary contest for both adult and child will include the following:
Preserved foods
Backed foods and confections
Tablescaping*
Agriculture Competition
Not such a fan of the kitchen? Test out your green thumb at the landscaping competition or your connection to livestock at the Livestock Competitions. Get to see the shows and demonstrations from pygmy goats, llamas, boer goats, dairy goats, rabbits, poultry, and pigeons as well!
You are going to have a wonderful time at the LA fair with your discount tickets!
Frequently Asked Questions for LA County Fair
Are reservations required for LA County Fair tickets?

Reservations are not required, but it is highly advised to purchase your discount LA County Fair tickets in advance to get huge savings and avoid the long waiting lines.

When will the LA County Fair 2022 open?

The LA County Fair 2022 will open on May 5th, just in time for Cinco de Mayo celebration, and will end on May 30th. Buy your discount tickets before dropping by!

What are the operating hours of the LA Fair?

The LA fair will be open Monday to Thursday from 11 AM to 11 PM. Take a leisurely stroll around the venue and experience all that there is they offer!

Where is the LA fair located?

Find the fair at 1101 W. McKinley Ave., Pomona, CA 91768. Don't forget to bring your LA County Fair tickets on the day of your visit.

Is smoking allowed inside?

Smoking is prohibited within Fairplex buildings and is only permitted outside. The Budweiser Grandstand at Fairplex Park is a smoke-free zone. Tobacco, e-cigarettes, and other vapor or smoke-producing products are only permitted in designated smoking zones.

Are there changing tables at the LA fair?

Every exhibit hall has a changing table found in family restrooms.

How soon will I get my LA County Fair tickets from FunEx?

You will be receiving your LA County Fair tickets on your email instantly after your purchase, along with your receipt.

Do I have to print my LA County Fair tickets from FunEx?

No need to print them out. You can show your discount tickets on your phone for easier entry.

Does it matter that the LA County Fair tickets have my name on them?

LA County Fair ticket names do not matter at all, you and your party are good to go inside. Fun and discovery are waiting for you at the fair!





Last updated March 30, 2022.
LA County Fair Ticket
LA County Fair

Use password LACFFUNEX22 to purchase tickets.

Child

Discounted Price $8.00

Regular price $13.36

Savings $5.36

Adult

Discounted Price $14.00

Regular price $21.60

Savings $7.60

Passport to Savings

Discounted Price $5.00

"Passport to Savings Coupon Book includes over 100 offers valued at more than $1,000 to all your favorite foods, rides, shopping, and attractions. Plus, a free weekday return ticket."

LA County Fair

Use password LACFFUNEX22 to purchase tickets.