Overview
About Omni Arena Virtual Reality
If you love having fun, come to Omni Arena in Las Vegas, Nevada! Here, you get to play virtual reality games in which you battle pirates and zombies and compete with other players for the title of victor. You even receive a video of your gameplay for free before you leave. At Omni Arena, both adults and kids also have the option to race go-karts! Each race takes place on a quarter mile track, is three laps, and lasts about eight to ten minutes. You can purchase up to three races if you choose. Reserve your tickets now to experience the zombie-killing, pirate-slaying, go-kart-racing excitement!
Why pick Funex?
Our company guarantees to give you discounted tickets to your favorite attractions at the best price. We strive to offer the cheapest tickets and passes possible and great corporate benefits to thousands of companies. Buy now to get some great savings today!
What's New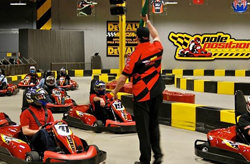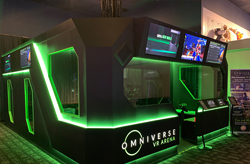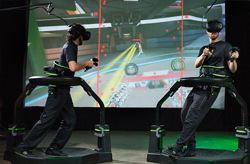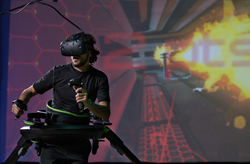 Tickets Details:
Min height Kids Karts: 48'' (1.20m). Adult Karts: 56'' (1.42m)
All racers must be 6+ and able to safely operate the kart
Games are for 4 players at a time, but you can book for more people
Location: 3545 S Las Vegas Blvd, Las Vegas, NV 89109 Phone: 7002-777-2782
FlyLINQ Zipline: Fast Track Tickets
VR Experience

(All Ages)

Regular price $18.00

Discounted Price $16.20

Savings $1.80

VR + 3 Races

(All Ages)

Regular price $80.00

Discounted Price $72.00

Savings $8.00