Overview
About Pole Position Raceway
Want to do something more exciting in Las Vegas, Nevada than lose money on the slot machines? Visit Pole Position Raceway where you can ride in an electric go-kart, which goes up to 45 miles per hour! Each race occurs indoors and takes about eight to ten minutes to complete. For adults it is 12-15 laps, and for kids it is 10-12 laps depending on the track. If you think that you can handle the adrenaline rush that you are sure to get from these high-speed go-karts, get your tickets today!
Why pick Funex?
Our company guarantees to give you discounted tickets to your favorite attractions at the best price. We strive to offer the cheapest tickets and passes possible and great corporate benefits to thousands of companies. Buy now to get some great savings today!
What's New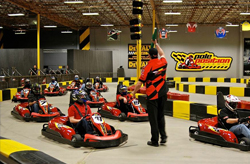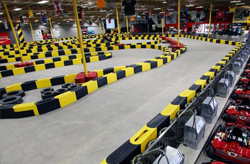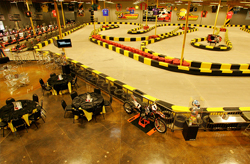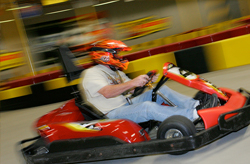 Location: 4175 S Arville St, Las Vegas, NV 89103 Phone: 702-227-7223
Pole Position Raceway Tickets
Adult 2 Race Package

(1.42m or taller)

Regular price $60.00

Discounted Price $54.00

Savings $6.00

Youth 2 Race Package

((1.22m or taller)

Regular price $50.00

Discounted Price $45.00

Savings $5.00

Adult 3 Race Package

((All Ages)

Regular price $75.00

Discounted Price $67.50

Savings $7.50

VR + 3 Lap Race (6+)

(Age 6+)

Regular price $80.00

Discounted Price $72.00

Savings $8.00