Reservations Required
Overview
About Supercar Combination Driving Experience
Have you ever wanted to know what it is like to drive around in a Ferrari, Lamborghini, and a Porche all in one day? Well, now is your chance at Las Vegas Motor Speedway in Nevada! After you arrive, you are given a 30-minute briefing on how to make double-apex corners, hairpin bends, and more! Then the instructor will drive you for two laps on the 1.2-mile racetrack so that you can get a feel for the car and track. Finally, you get to drive either five laps each in a Ferrari and Lamborghini for a total of ten laps or five laps each in a Ferrari, Lamborghini, and Porsche for a total of 15 laps. You even earn a certificate of completion at the end! If zooming around in fancy cars sounds thrilling to you, get your tickets today!
Why pick Funex?
Our company guarantees to give you discounted tickets to your favorite attractions at the best price. We strive to offer the cheapest tickets and passes possible and great corporate benefits to thousands of companies. Buy now to get some great savings today!
What's New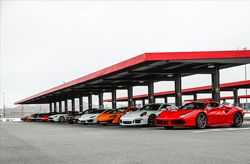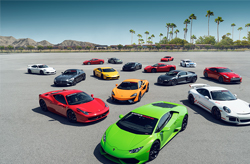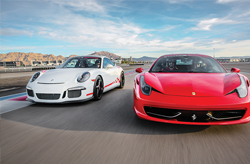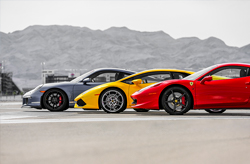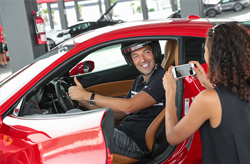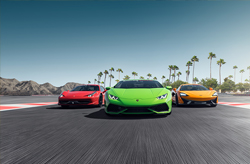 Tickets Details
Min. age to drive: 18
Valid ID + driver's license required
Ride-alongs possible for the Discovery Lap, $20, payable directly on the day, min. age 11, min. weight 80lbs, min. height 4'9"
5 laps per car
Location: 7065 Speedway Blvd Las Vegas, NV 89115 Phone: 702-800-0521
Supercar Combination Driving Experience Tickets
Adult - Ferrari 458 Italia + Lamborghini Hurancan

(ages 18+)

Regular price $698.00

Discounted Price $628.20

Savings $69.80

Adult - Ferrari 458 Italia + Lamborghini Huracan + Porshce 991 GT3

(ages 18+)

Regular price $947.00

Discounted Price $852.30

Savings $94.70