FunEx Discount Tickets Coming Soon! Reservations Required! Call 844-249-7865
Overview
Dinner and a show! Enjoy a four-course meal plus animated music, magic, and aerial ballet at Teatro Martini in Buena Park, California! Available from Friday through Sunday, this live show is for those 18 years old and up as it involves racy jokes, innuendo, bawdy punchlines, and burlesque dancers. Teatro Martini offers world-class entertainers and performers and talented chefs and bartenders all for your pleasure! This dinner and show make for a great night out for couples on a date or celebrating an anniversary or if you are just looking for some fun. The show changes from week to week, so this is not a place you can visit just once! Book now for some titillating entertainment!
Teatro Martini's recommended dress code is business casual/cocktail attire, and jackets suggested for men, but ties are optional.
Why pick Funex?
Our company guarantees to give you discounted tickets to your favorite attractions at the best price. We strive to offer the cheapest tickets and passes possible and great corporate benefits to thousands of companies. Buy now to get some great savings today!
What's New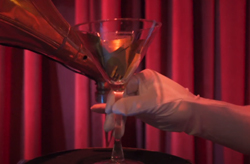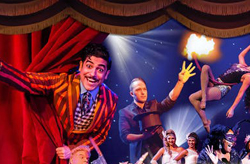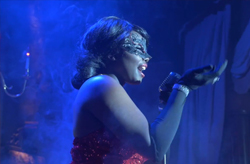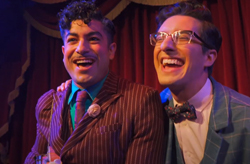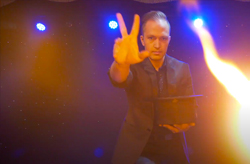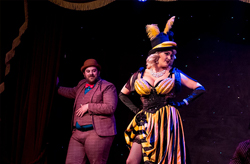 Location: 7600 Beach Blvd, Buena Park, CA, 90620. Phone: <844-249-7865>
Teatro Martini Dinner Comedy Theater Tickets