Reservations Required
Overview
About Tenors of Rock at Planet Hollywood
Do you love rock 'n roll music from the good ol' days? Come see Tenors of Rock at Planet Hollywood in Las Vegas, Nevada! Made up of five members from the U.K. and Australia, the band has performed all over the world and plays rock hits from the 1960's to the 1990's, such as songs by Queen, Bon Jovi, AC/DC, and more! What makes them so special and unique is their vast vocal range, harmonic complexity, and their innovative twists on the classics, but they still remain true to the originals. The show is reminiscent of rock shows of the past as most of the entertainment comes from the music and stories that they tell, not special effects or flashing lights. This is a show you cannot miss, so get your tickets today!
Why pick Funex?
Our company guarantees to give you discounted tickets to your favorite attractions at the best price. We strive to offer the cheapest tickets and passes possible and great corporate benefits to thousands of companies. Buy now to get some great savings today!
What's New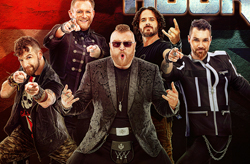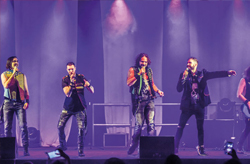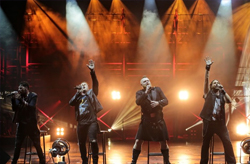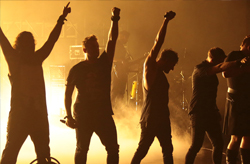 Location: : 3667 Las Vegas Blvd S, Las Vegas, NV 89109 Phone: 702-777-7776
Tenors of Rock at Planet Hollywood Tickets