Reservations are no longer required prior to your visit.
Overview
Massive Monster Coasters! Awesome Adventure Rides! Fun Family Attractions! Six Flags Magic Mountain is well known as a thrill ride haven with world-class roller coasters and over 100 rides, shows, games and attractions. Home to 11 different world records, Six Flags Magic Mountain holds the coveted "Coaster Capital of the World" crown — with a total of 19 roller coasters — more than any other theme park on the planet:
APOCALYPSE, BATMAN The Ride, Goliath, Ninja, New Revolution, Scream, Tatsu, The RIDDLER'S Revenge, Viper, X2, and NOW OPEN... Twisted Colossus! Plus over 100 other exciting rides, shows and attractions geared to the entire family.
Among the park's world-class roller coasters and thrill rides are CraZanity, at a record-breaking 17-stories in the air, reaching speeds up to 75-miles-per-hour; Twisted Colossus, the world's longest hybrid coaster; Full Throttle, the world's tallest and fastest looping coaster; LEX LUTHOR: Drop of Doom, one of the world's tallest vertical drop rides; Tatsu, the tallest, fastest and longest flying coaster on Earth; and much more.
But wait... Six Flags Magic Mountain also has more family friendly rides than any other theme park in Southern California: Buccaneer, Canyon Blaster, Daffy's Adventure Tours, Road Runner Express, Roaring Rapids, Swashbuckler, Tidal Wave, WONDER WOMAN Lasso of Truth and more. We haven't forgotten our youngest guests. Within Six Flags Magic Mountain is Bugs Bunny World, a six-acre, interactive wonderland featuring numerous rides and attractions that provide thrills for kids and adults alike.
What's New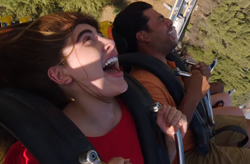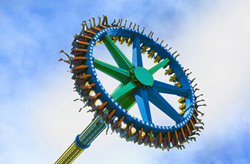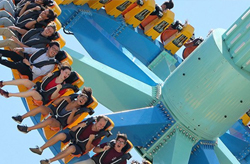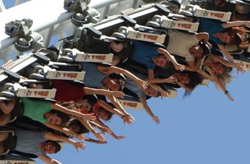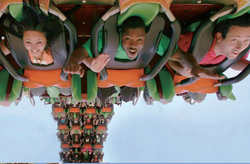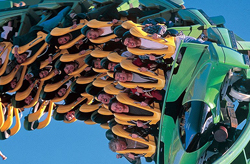 Location: 26101 Magic Mountain Pkwy, Valencia, Los Angeles, CA, 91355. Phone:(661) 255-4100
Six Flags Magic Mountain Tickets